GIF: Mike D'Antoni rages with the fury of mustache
Lakers coach gets angry after his team gives up a run to start the third.
After the Clippers went on a strong run to start the third quarter of Tuesday night's game against the Lakers, coach Mike D'Antoni took a timeout and... vented his Pringles Rage.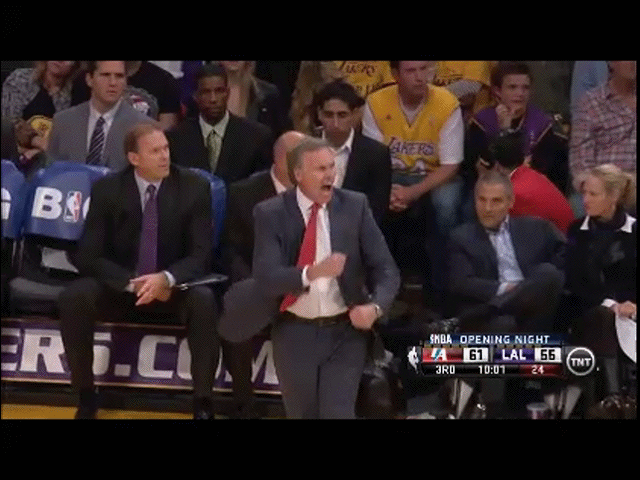 That's some angry mustache. But hey, it worked. The Lakers responded with an 11-2 run. 
Fear the 'stache.
Show Comments
Hide Comments
Veteran guard has spent the past six seasons with the Clippers

The veteran guard had a contract guarantee that would have triggered if he wasn't released...

Griffin has been with the Clippers for his whole career. Is this the end of an era in LA?
The restricted free agent will likely still see significant offers this summer

Texas' Mohamed Bamba and Arizona's DeAndre Ayton also in the top 3 in next year's NBA Draf...

The popular meme will be forever immortalized as a piece of body art