Greg Oden active for the Heat on Wednesday against Wizards
Greg Oden is active and in uniform for the Heat tonight against the Wizards. Will he play for the first time since Dec. 5, 2009?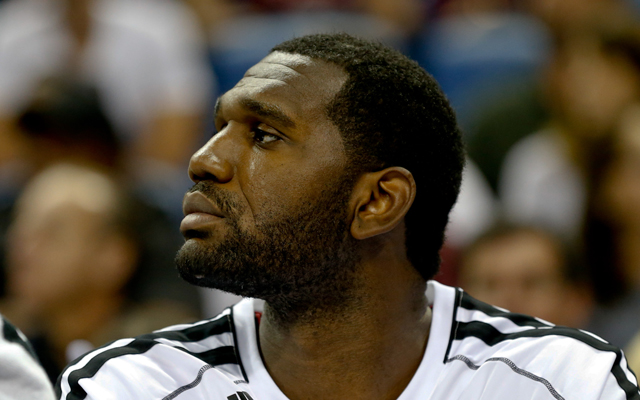 Greg Oden hasn't played in a regular-season NBA game since Dec. 5, 2009.
That could change tonight against the Wizards. 
Pat Riley told reporters that Oden is active for tonight's game, opening the possibility he could appear in action for the first time in four-plus years. 
Oden, who signed a non-guaranteed deal with the Heat in the summer, played in one preseason game this year but has failed to get in uniform yet in the regular season as he makes his way back from a series of devastating knee injuries. 
The Heat made a clear, understandable decision with Oden signing him as potentially a long-needed defensive anchor inside, if only he could get healthy. But the question was if his body would hold up long enough for that to happen. 
Oden, 25, holds career averages of 9.4 points and 7.3 rebounds in 82 appearances.
Show Comments
Hide Comments
He continues to defend the system at every turn, putting any shortcomings on the players

It's a very interesting tagline, to say the least

Boston has a cupcake slate to close the 2016-17 season
Wade's cousin was an innocent bystander in a Chicago neighborhood shooting

The Pistons reserve forward says he looked up to his sister

Kobe Bryant has no problems with Durant's decision to join the Warriors as it brings out his...