Happy 80th birthday, Bill Russell
It's Bill Russell's 80th birthday!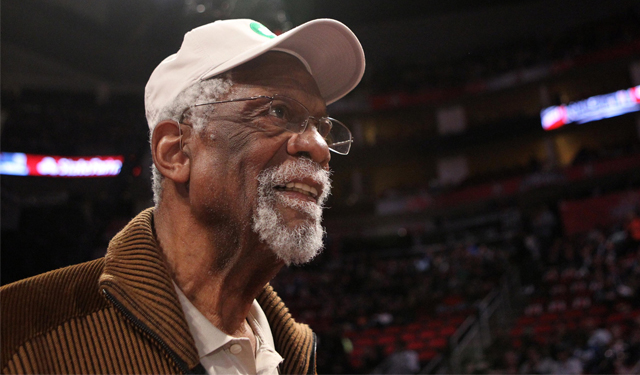 The greatest winner in NBA history, Bill Russell turns 80 today. The 11-time champion with the Boston Celtics was more than just one of the pioneers for professional basketball. His reach extended far beyond protecting the paint on the hardwood and well into fighting for civil rights during a time in which his courage and fight were potentially dangerous. Russell's résumé is as decorated as any professional athlete's accomplishments.
He won 11 championships in 13 seasons during the NBA. For roughly the first 40 years of the existence of the BAA, NBL, and eventually the NBA, Russell was regarded as the greatest player in basketball history, until Michael Jordan came along and put his stamp on the sport. He's won five MVP award, is second all-time in career rebounds, was given the Presidential Medal of Freedom by Barack Obama in 2011, had the NBA Finals MVP named after him, and practically set the standard that still holds up today for how a center should play defense in the sport of basketball. 
Whether it was directly or indirectly, Russell has touched every single life of every single basketball fan over the course of the past 60 years. Walk around in City Hall Plaza in Boston and you'll find a statue of him as a permanent presence in the area.
There are copious amounts of books, articles, and videos that encapsulate what Russell has meant to every single one of us who love the sport of basketball. 
Happy birthday, Mr. Russell. You've helped make basketball what it is and what it will be in the future.
Show Comments
Hide Comments
Surgery is to "repair core muscle-related injuries"

Somehow, the Celtics have become a significantly better defensive team with Thomas on the...

Will Iggy stay with Golden State? Does anyone have any idea what to do with Derrick Rose?
Hoiberg was asked about Isaiah Thomas possibly carrying the ball during Game 5

Celtics point guard does not need anyone to hype up his defense

The Bulls had it, they had it ... and ... it's gone