Heat sign guard Shannon Brown
Miami has signed free agent Shannon Brown to a reported one-year, $1.3 million deal.
• 1 min read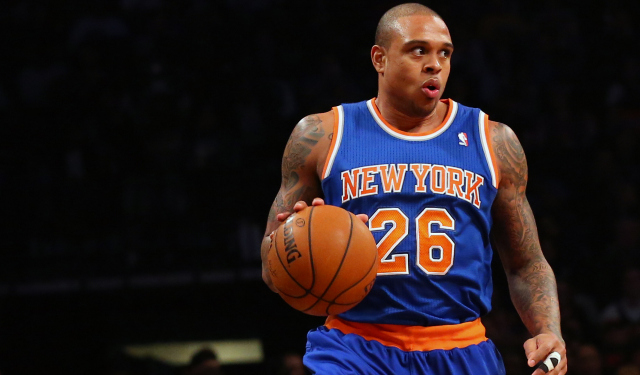 The Miami Heat have signed veteran free agent Shannon Brown, his agency announced on Wednesday. The combo guard's contract is for one year and $1.3 million, according to USA Today's Sam Amick.
Brown signed with the New York Knicks in late February and spent summer league with them, helping new head coach and ex-Lakers teammate Derek Fisher implement the triangle offense. New York decided to release him afterward, though, and he'll give the Heat some extra depth in the backcourt.
With Mario Chalmers, Norris Cole and Shabazz Napier at point guard, Miami probably doesn't need him to play much at that position. The 28-year-old's best chance to break into the rotation is probably to take some of the backup shooting guard minutes that went to Ray Allen last year. He's obviously nowhere near the shooter that Allen was, but he's a etter defender at this stage of their respective careers.
Don't even think about it -- LeBron's reportedly not going anywhere

The point guard's unhappiness reportedly helped lead to his eventual trade request

Even Floyd Mayweather weighs in on the war of words between the two stars
The three-team deal would have also shipped Kevin Love to Denver

Ball wasn't happy about a foul call, swore at a referee and took his team off the floor

Jared Sullinger wants back in the NBA; he knows his weight will play an important part