Heat's Mario Chalmers injures right knee during Monday's game
Miami Heat guard Mario Chalmers injured his right knee during the first quarter of Monday's game against the Portland Trail Blazers.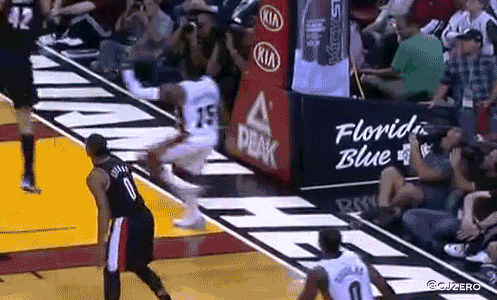 In an awkward looking bend of the knee, Miami Heat point guard Mario Chalmers fell to the ground after making a layup Monday night against the Portland Trail Blazers. Chalmers seemed to have his right knee buckle as he gathered himself on the baseline and immediately dropped to the floor in pain.
Chalmers left the game at the next dead ball. The Heat announced Chalmers tweaked the right knee but he's expected to return to the game. We'll see if he has any lingering effects from the awkward fall and tweak.
(H/T - @cjzero)
Shaquille O'Neal certainly knows how to bring attention to himself

Warriors, who are not leaning on taxpayers for the arena, plan to pay back the fee after 30...

In a documentary short, Redick explains part of the reason he left the Clippers for the 76...
The Cavs are reportedly nearing a deal with Rose, but the Lakers will try to persuade him to...

The former NBA All-Star launched a successful second career overseas

Tom Thibodeau confirmed locking up Wiggins is the next step for Minnesota after a busy sum...