James Jones signs with Cavaliers
Veteran wing follows LeBron James to Cleveland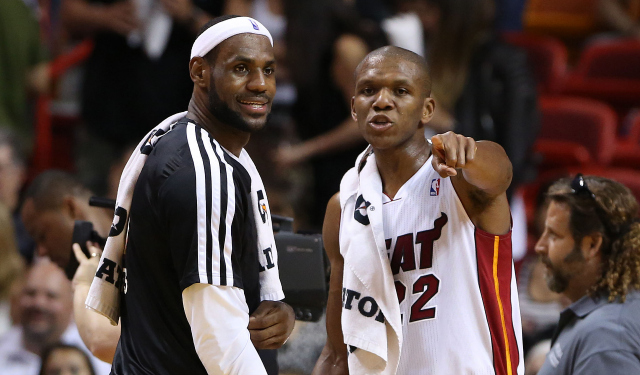 More Offseason Analysis: Updating Free Agency news | Free Agent tracker
The Akron Beacon-Journal reports that the Cavaliers have agreed to terms with veteran forward James Jones, adding the long-time LeBron James teammate to add some experience on the wing.
#Cavs have agreed to deal with James Jones on a one year deal, source tells Beacon Journal. Hasn't technically signed it yet.

— Jason Lloyd (@JasonLloydABJ) July 16, 2014
The Cavs announced the deal officially on Wednesday.
James joins Mike Miller as former Heat players to follow James to Cleveland after he chose to go home to the Cavaliers last week. On a roster that features five of its top seven players under the age of 25, they need veterans to help compete immediately. Jones didn't establish himself last season for Miami, however, despite the loss of Miller. Jones can still shoot but is limited athletically.
What he does provide is a great locker room voice and a leader to help mentor the young Cavs, and someone James can trust. Jones averaged 4.9 points on 46 percent shooting last season for Miami.
Jared Sullinger wants back in the NBA; he knows his weight will play an important part

Cleveland is one of Rose's biggest suitors, and the Irving situation could lead to an even...

Five years later and Celtics fans continue to throw shade -- Allen later deleted the comme...
Irving has a desire to team up with Butler dating back to June

Apparently, Irving first asked to be traded in June in hopes of joining Jimmy Butler in Ch...

Despite Melo being a good trade piece for the Knicks on paper, he has his sights set on joining...