Jazz rookie Trey Burke to debut Wednesday against Pelicans
Jazz rookie Trey Burke is cleared to play after injuring his hand in the preseason and will make his debut Wednesday.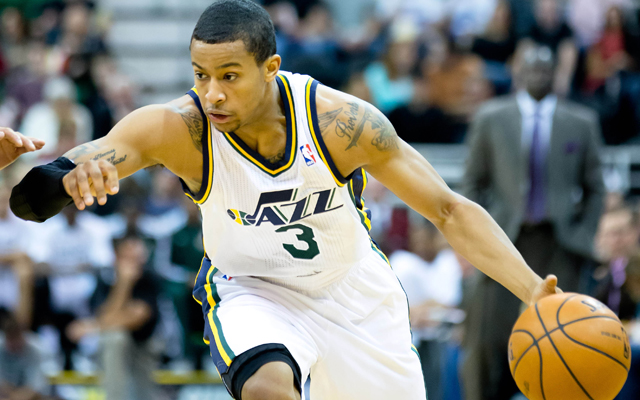 The Jazz are 1-11 and appear to be in contention for the worst record in the league this season. 
But they're at least getting a little help, and it's at the position they're the weakest. Rookie Trey Burke is set to make his debut on Wednesday against the Pelicans after missing the team's first 12 games because of a fractured right index finger. 
"I had butterflies every game last year in college, so I know I'll have butterflies tonight," Burke said, via the Salt Lake Tribune. "But I think that's just excitement coming along with it. It's not about being nervous."
However, Burke won't be starting. Veteran John Lucas III will continue in that role as Burke will come off the bench. 
"We're going to bring him off, give him a couple minutes, see how he does, kind of work him back in," coach Ty Corbin told reporters. "We'll start the process tonight."
Burke was the Jazz's top pick in last season's draft and a major part in the team's rebuilding process. He generated a lot of buzz in the preseason for Rookie of the Year contention, but will have a lot of ground to make up to catch Michael Carter-Williams and company. 
Show Comments
Hide Comments
Kerr's health situation is worse than previously thought

Golden State has a 3-0 lead heading to Portland on Saturday

The playoffs are starting to heat up
Our experts predict every series in the 2017 NBA postseason

Our NBA experts predict the first round of the NBA postseason

The Warriors continue to roll without Durant