Kevin Durant named NBA 2k15 cover athlete
Thunder star named 2K Sports cover athlete for popular video game.
Oklahoma City Thunder All-Star Kevin Durant had himself a day Tuesday. He was named the 2013-2014 NBA MVP, gave a passionate speech in which he broke down thanking his mother, and then was named the cover athlete to his favorite video game series, for 2K Sports' NBA 2K15, the company announced Tuesday.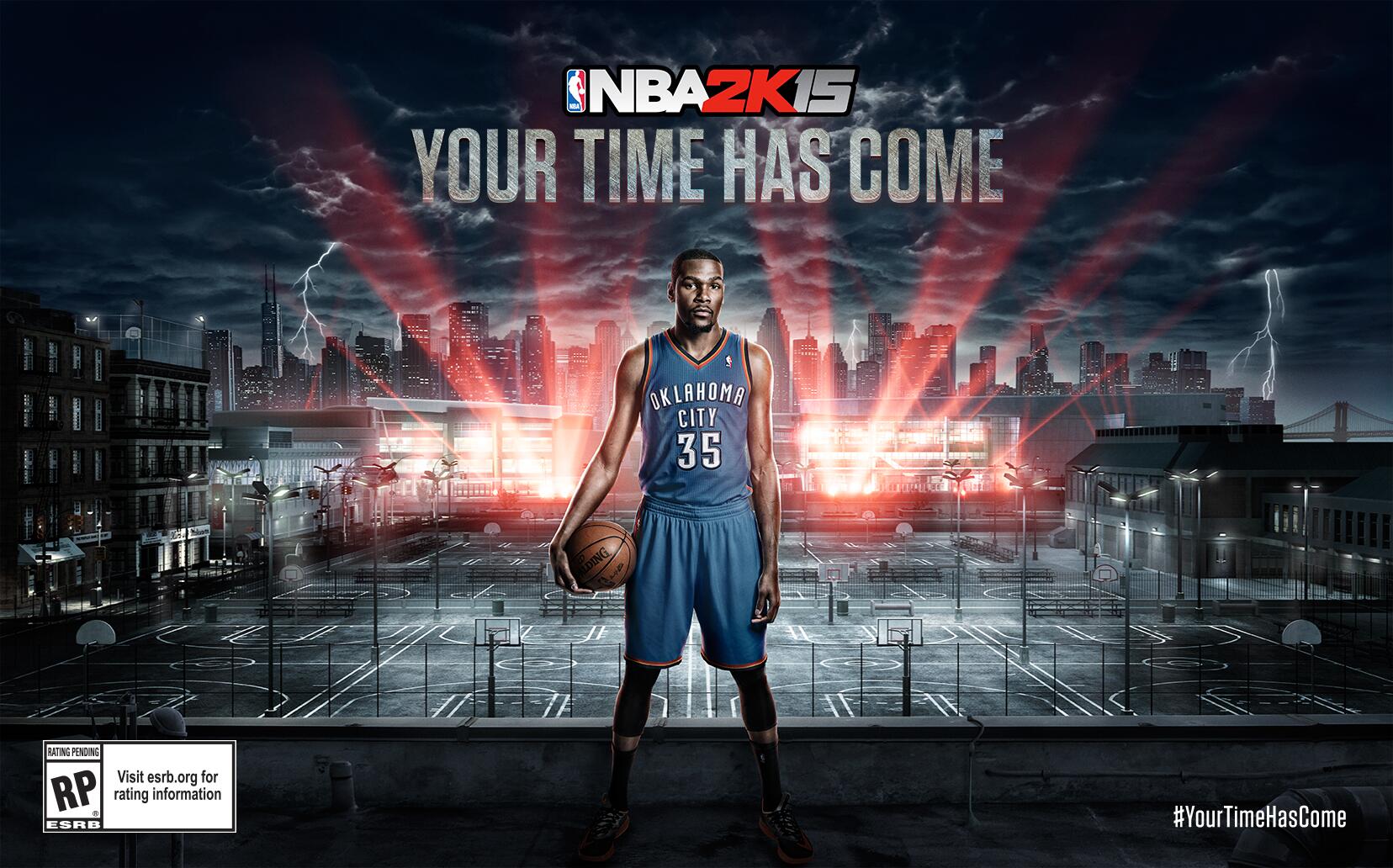 Durant had appeared on previous iterations alongside Blake Griffin and Derrick Rose, but this is his first appearance solo on the cover, and a mark of true superstardom in the NBA. 
Durant is a well-known fiend for the game, having said before he thinks he plays it more than he practices basketball. Durant said on a conference call Tuesday that he has house rules where you have to pick a team at random, and said his experience playing in the NBA gives him an edge vs. players' digital counterparts. 
Durant praised the game's popular "MyPlayer" mode. "It's about a journey, and that's what I'm on in my career." 
NBA 2K15 is set to be released on PS4, PS3, XBox 360 and XBox One on October 7th in the United States. Durant plays Game 2 in real life vs. the Clippers Wednesday in Oklahoma City. 
Don't even think about it -- LeBron's reportedly not going anywhere

The point guard's unhappiness reportedly helped lead to his eventual trade request

Even Floyd Mayweather weighs in on the war of words between the two stars
The three-team deal would have also shipped Kevin Love to Denver

Ball wasn't happy about a foul call, swore at a referee and took his team off the floor

Jared Sullinger wants back in the NBA; he knows his weight will play an important part