Knicks-Pacers Game 1: J.R. Smith and Carmelo Anthony's very bad day
Carmelo Anthony and J.R. Smith combined to shoot 14 of 43 on Sunday vs. the Pacers in Game 1.
Presented without commentary, here is the shot chart for Carmelo Anthony and J.R. Smith of the New York Knicks in a Game 1 loss Sunday to the Indiana Pacers at home.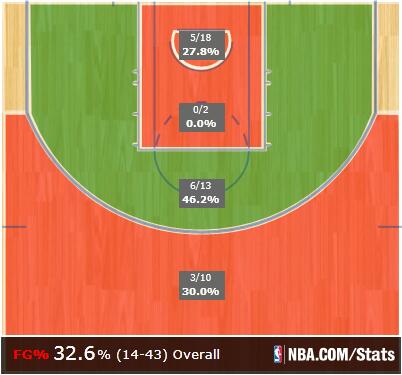 Show Comments
Hide Comments
The future Hall of Famer opened up about his post-NBA life

Boston's star guard addressed the media for the first time since his sister's death

What does a first-round sweep mean for PG13's future in Indiana?
Celtics reverse course in Chicago; Pacers head home

Our NBA experts predict the first round of the postseason

Can the Clippers close the series without Blake Griffin?