Knicks' trade for Andrea Bargnani goes official
The Knicks' agreed trade to acquire Andrea Bargnani for Marcus Camby and Steve Novak became official Wednesday.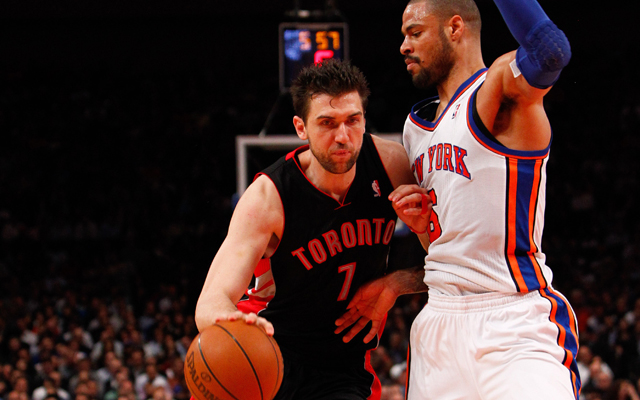 The Knicks officially announced the trade of Marcus Camby and Steve Novak to the Toronto Raptors in exchange for Andrea Bargnani Wednesday. Bargnani, 27, averaged 13 points and four rebounds on 39.9 percent shooting in an injury plagued season last yaer. 
Camby has already reportedly requested a trade or buyout from the Raptors. The Raptors have planned a press conference for Wednesday afternoon to introduce Novak. For more analysis of the trade, read our initial post on the trade or our analysis of what this shows about New York. 
Show Comments
Hide Comments
James needed 28 points to pass MJ, and achieved the mark

LeBron James and Co. got off to a tremendous start

Can the Celtics clinch a berth in the Finals
Durant was called a 'cupcake' and faced all sorts of other taunts

McCants' career flamed out after his fourth season in the NBA

The Warriors head coach is not ready to rejoin the team on the bench