Knicks trade Ronnie Brewer to Thunder
The Knicks have traded Ronnie Brewer to Oklahoma City for a second-round draft pick.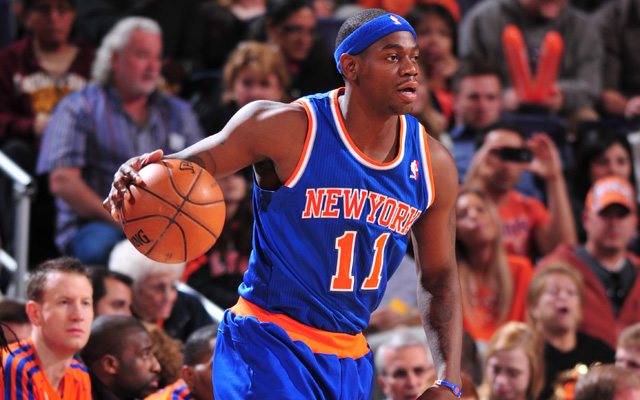 Brewer to the Thunder.
(Getty Images)
Ken Berger of CBSSports.com reports that the New York Knicks have traded seldom-used wing Ronnie Brewer to the Thunder for a second-round pick in 2014. 
Brewer began the year in the starting lineup and had his usual hot start from the field. That plummeted, of course, along with his minutes. He played just eight minutes per game in January, and that number has fallen to just three per game in February. He's averaging 3.6 points and 2.2 rebounds this season. 
He does give the Thunder another defender to throw at wings, though, when Thabo Sefolosha is otherwise occupied and they want to keep Kevin Durant out of foul trouble. Not a bad pickup, but he's also unlikely to make a big impact for them this season. 
Show Comments
Hide Comments
Utah's veterans are helping Gordon Hayward and Rudy Gobert win when it matters

Houston advances, and San Antonio is set up to follow suit after its Game 5 win

This is fuel to the Westbrook haters' fire
How to watch the first-round series between L.A. and Utah

The playoffs are getting interesting

Harden didn't play great, no one could shoot, and the Rockets still rolled to a 4-1 series...