Knicks waive Lamar Odom
Former Laker can't keep a spot on the roster in New York.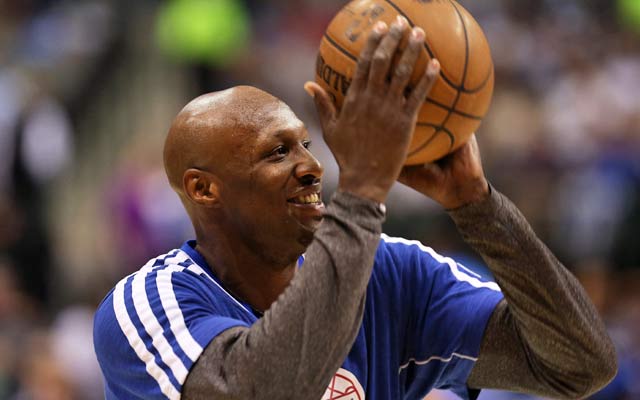 The Knicks announced Friday that they have waived former Laker Lamar Odom. The Knicks had added Odom to give him a chance at redemption late last season after hiring Phil Jackson as President of Basketball Operations.
Phil Jackson: "Unfortunately, Lamar was unable to uphold the standards to return as an NBA player."

— Ken Berger (@KBergCBS) July 12, 2014
The Knicks signed Odom to a multi-year deal in August. Odom has been at the center of controversy over the past year. Last summer he was arrested on DUI charges the same week rumors surfaced he was dealing with a significant drug problem. He plead no contest on the charges in December. He signed with a Spanish team in February but returned in March after an injury.
Odom, 34, played six seasons for Jackson in LA. The Knicks also announced they have re-signed former Thunder No. 11 pick Cole Aldrich. 
Show Comments
Hide Comments
Bill Laimbeer likes the flexibility of LeBron James over Michael Jordan

Isaiah Thomas would rather have Celtics improve the roster than get a contract extension

How about giving credit to the teams for working hard enough to make it this far
Brown served two stints as Cavs coach and led them to an NBA Finals

Boston's star point guard is coming off an All-NBA season and his trade value may never be...

The Cavs GM is hoping there are plenty of doubters