Larry Sanders issues mega-burn on Brandon Jennings
Sometimes the best revenge is telling the truth.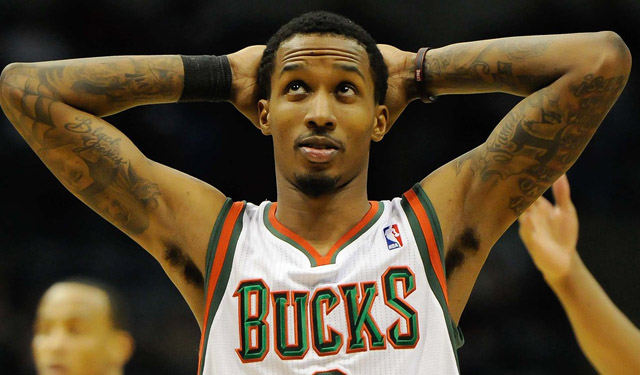 After signing with the Pistons as a free agent in July, Brandon Jennings told reporters that he would benefit from playing with better teammates than he did in Milwaukee. At Bucks Media Day Monday, Larry Sanders had the best possble response any of us could have dreamt up for him. 
Larry Sanders when asked for response to Brandon Jennings' comments on playing with better bigs in DET: "He has to pass it to them first"

— Andrew Gruman (@AndrewGruman) September 30, 2013
Siiiiiiiiick buuuuuurrrrrrrnnn.
Also, as a happy accident, Sanders has a point.
Larry Sanders has a point, kind of. Monta Ellis assisted on 78 of Sanders' buckets last season. Jennings assisted on 65.

— Zach Harper (@talkhoops) October 1, 2013
So yeah, you might want to DVR those Bucks-Pistons games on League Pass this year. This could be fun. Overall, here's what we feel about Sanders' comment: 
Show Comments
Hide Comments
Westbrook notches the highest-scoring triple-double in NBA history, and rescues OKC in Orl...

The rapper and businessman had contracts with the Hornets and Raptors in the late 1990s

Cleveland's point guard is looking in the mirror
In 1990, the Rockets' Hall of Famer achieved the feat with points, rebounds, assists, and...

Also, the Spurs are still deadly, and the Cavs have some flaws to overcome

Golden State is reportedly hoping he'll come back for the final three games