Larry Sanders issues mega-burn on Brandon Jennings
Sometimes the best revenge is telling the truth.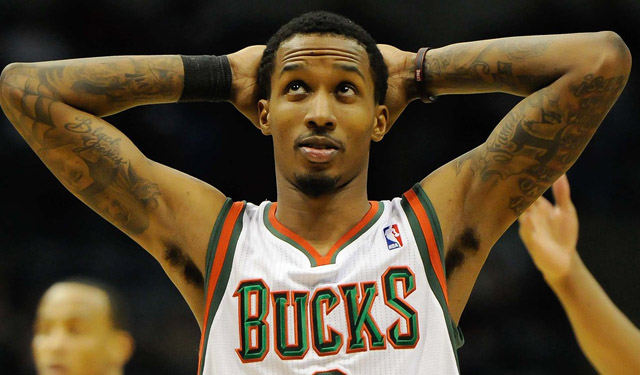 After signing with the Pistons as a free agent in July, Brandon Jennings told reporters that he would benefit from playing with better teammates than he did in Milwaukee. At Bucks Media Day Monday, Larry Sanders had the best possble response any of us could have dreamt up for him. 
Larry Sanders when asked for response to Brandon Jennings' comments on playing with better bigs in DET: "He has to pass it to them first"

— Andrew Gruman (@AndrewGruman) September 30, 2013
Siiiiiiiiick buuuuuurrrrrrrnnn.
Also, as a happy accident, Sanders has a point.
Larry Sanders has a point, kind of. Monta Ellis assisted on 78 of Sanders' buckets last season. Jennings assisted on 65.

— Zach Harper (@talkhoops) October 1, 2013
So yeah, you might want to DVR those Bucks-Pistons games on League Pass this year. This could be fun. Overall, here's what we feel about Sanders' comment: 
Show Comments
Hide Comments
Celtics reverse course in Chicago; Pacers head home

Our NBA experts predict the first round of the postseason

Can the Clippers close the series without Blake Griffin?
The playoffs are starting to heat up

The Cavs are the first team to move on to the next round

Our experts predict every series in the 2017 NBA postseason