LeBron James puts up incredible scoring night his way: efficiently
LeBron James became the only player to do what he did as efficiently as he did on Monday.It was good.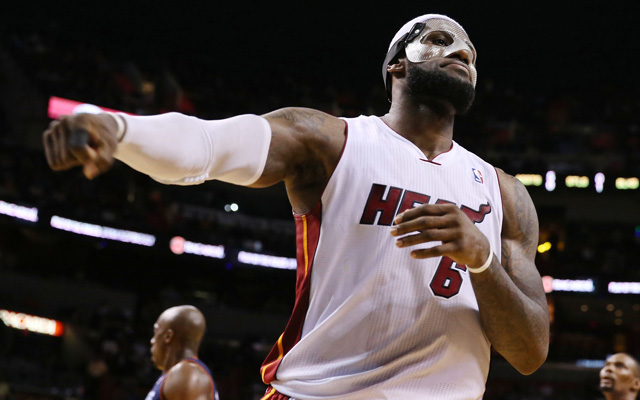 More: MVP impact? | Watch every bucket | Twitter reacts | Heat beat Bobcats
Miami Heat star LeBron James dropped 61 points against the Charlotte Bobcats on Monday. It was as blistering a performance as you would expect, but it was also emblematic of James' identity. Not only did it reveal James as an unstopppable force of nature, but it showed his lethal efficiency.
For starters: 22-for-33 from the field and 8-of-10 from 3-point range, including his first eight straight.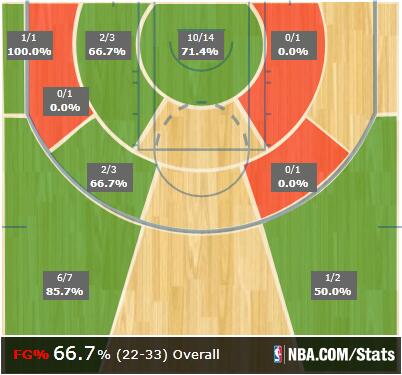 But James also tallied seven rebounds and five assists. How many players have put together a 55-7-5 or better line in NBA history? 
Just three others, two of them Hall of Famers. How many have done it on 33 shots, while shooting 66.7 percent from the field?
No one. Until now. (Here are the players that have scored 60 on 33 or fewer shots.)
If that feels like too narrow a stat, here's another way to think about it. No one has scored that many points while contributing in the other areas to that degree as efficiently as James. He's not the singular best in one category. He's singularly brilliant in so many dimensions. That's what makes him LeBron. 
It wasn't the most impressive scoring performance in NBA history. It wasn't the most prolific 60-plus game in NBA history. It wasn't even the highest scoring performance this season. But it shows the complete game James is capable of, and what makes him one of the most dominant players of his era. 
Show Comments
Hide Comments
Will Iggy stay with Golden State? Does anyone have any idea what to do with Derrick Rose?

Hoiberg was asked about Isaiah Thomas possibly carrying the ball during Game 5

Celtics point guard does not need anyone to hype up his defense
The Bulls had it, they had it ... and ... it's gone

The Bulls found they were without hot water following their Game 5 loss

Wall finished with 20 points and 14 assists in win over the Hawks