LeBron James' ridiculous Game 4
LeBron James finished with 40 points, 18 rebounds, nine assists, two steals and two blocks in Game 4.
So 40 points, 18 rebounds, 9 assists, two steals, and two blocks for LeBron James in Game 4 vs. the Pacers. That's kind of a lot. That's quite a bit of production in a basketball game. Or four. 

If you were wondering how many players have had a game like that in recent NBA playoff history, the answer is... zero. Not since 1986, anyway. In the third quarter, James had 14 points, 4 rebounds, 3 assists, and 2 steals. That's a good game for most players. He was 4 of 7 from the field.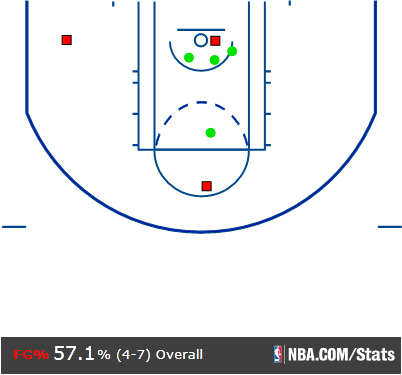 James' ability to take over the game offensively rendered every approach by the Pacers' ineffective. Even when Roy Hibbert was on the floor in the second half, James and Dwyane Wade were attacking him directly at the rim, putting him back on the bench. Hibbert finished with nine rebounds. James had nine rebounds in the fourth quarter. 

The question is whether they can sustain that kind of effort and performance. They'll need to in order to get past the Pacers, but at least now the Heat know what they're capable of, even without Bosh. 

And what they're capable of is scary. 

Jared Sullinger wants back in the NBA; he knows his weight will play an important part

Cleveland is one of Rose's biggest suitors, and the Irving situation could lead to an even...

Five years later and Celtics fans continue to throw shade -- Allen later deleted the comme...
Irving has a desire to team up with Butler dating back to June

Apparently, Irving first asked to be traded in June in hopes of joining Jimmy Butler in Ch...

Despite Melo being a good trade piece for the Knicks on paper, he has his sights set on joining...