Manny Pacquiao hangs out, works out with the Warriors
Golden State receives a visitor from the 10-time champ and current WBO Welterweight champion.
WBO Welterweight champion and 10-time world champion Manny Pacquiao stopped by the Golden State Warriors' facility this week, and played some hoops in a Warriors jersey. Andre Iguodala hung out with the legend.
Here are some photos. Pacquiao has coached the Filipino basketball team in the past.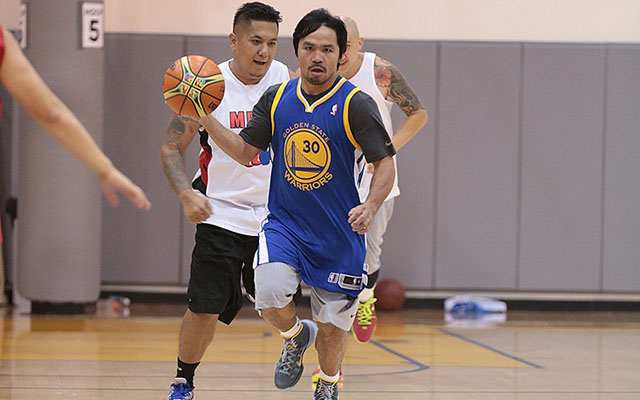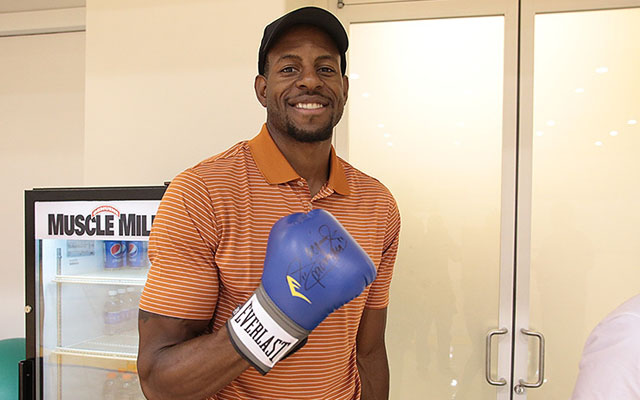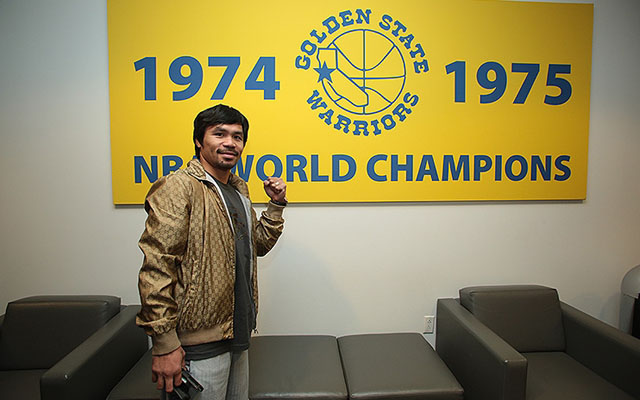 HT: NBA.com
It appears Wall will be staying in Washington for a long time

Apparently James wasn't aware that Kyrie was considering a change of scenery

The Knicks reportedly have interest in the Cavs star, but do not want to give up their uni...
The Knicks, Spurs, Timberwolves and Heat are reportedly his preferred teams

Altman has been serving as the Cavs' assistant general manager under David Griffin

It was a calm Friday in the NBA world ... and then it wasn't