Mark Cuban on the Heat: '(Hate's) probably not strong enough'
Mavericks owner not a fan of the Miami franchise, going back to 2006.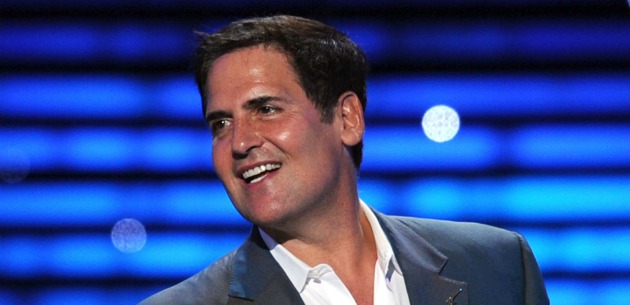 Mavericks owner Mark Cuban summed up his feelings about the Miami Heat over the weekend. 
Mark Cuban has buried the hatchet with numerous of his former foils, but the Miami Heat remain on his bad side.

"Hate's a strong word, but it's probably not strong enough," Cuban said of how he feels about the Heat.

"It's not the individual players at all," he said. "It's just the whole representation of 2006 still sticks with me."
via Mark Cuban on Miami Heat: 'Hate's a strong word, but it's probably not strong enough' | Dallas Morning News.
The Mavericks blew a 2-0 lead in the 2006 Finals to lose 4-2, giving Miami its first NBA title. The two teams met again five years later when the Mavericks toppled the star-studded Heat team in its first year with the triad of LeBron James, Dwyane Wade, and Chris Bosh for Dallas' first and only championship. 
Wade and the Mavs have a long-standing dislike for each other that goes back to the perception Wade drew too may fouls against he Mavs in '06 among other small clashes. It's one of the underrated rivalries in the league, and it's a good thing that Cuban's willing to come out and just say it. He should hate the Heat. They've been a nemesis. That's part of what makes the 2011 title so special. 
Show Comments
Hide Comments
And Grizzlies coach David Fizdale didn't exactly disagree

Toronto survives, but struggles to do so

San Antonio will face the Houston Rockets in the second round
The 40-year-old is coming up big in the playoffs

Toronto eliminated Milwaukee in Game 6 on Thursday

Surgery is to "repair core muscle-related injuries"