Mark Cuban supports exploration of allowing HGH use in the NBA
Mavericks owner believes human growth hormone can substantially help in recovery from injury for players.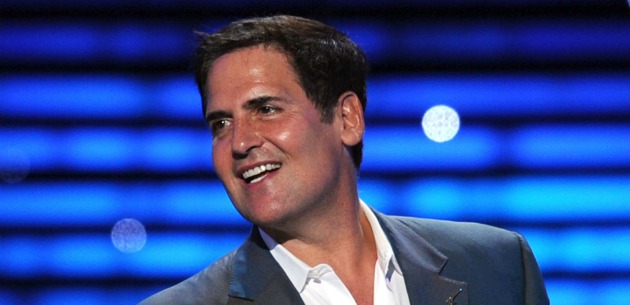 Mark Cuban told USA Today over the weekend that he believes the NBA should explore the benefits of making human growth hormone (HGH) an approved substance under league supervision, even as the league pushes for HGH testing in negotiations with the players' union. 
"The issue isn't whether I think it should be used," Cuban told USA TODAY Sports via e-mail. "The issue is that it has not been approved for such use. And one of the reasons it hasn't been approved is that there have not been studies done to prove the benefits of prescribing HGH for athletic rehabilitation or any injury rehabilitation that I'm aware of. The product has such a huge (public) stigma that no one wants to be associated with it."The NBA declined a request for comment from USA TODAY Sports. The union's lack of an executive director after Billy Hunter's firing in February also has hindered the process.

As Cuban sees it, though, none of the obstacles should preclude the powers-that-be in the sports world from pursuing more definitive answers about the pros and cons of HGH.

"I believe that professional sports leagues should work together and fund studies to determine the efficacy of HGH for rehabbing an injury," Cuban told USA TODAY Sports. "Working together could lead us from the path of demonizing HGH and even testosterone towards a complete understanding. It could allow us to make a data based decision rather than the emotional decision we are currently making. And if it can help athletes recover more quickly, maybe we can extend careers and have healthier happier players and fans."
via Mark Cuban: NBA should discuss allowing HGH use.
Ken Berger of CBSSports.com reported in September that the league is nowhere near reaching an agreement on testing for the substance. The NBA is looking to wait for the NFL to set a precedent prior to establishing a policy. 
The question shows how the issue of performance-enhancing drugs has evolved from a matter of just "cheating" to a complex question of ethics and player safety in a world of constantly advancing medical technology to boost both performance and recovery from injury. Studies showing both the benefits and dangers of HGH have been largely inconclusive, furthering the debate on the issue. 
Show Comments
Hide Comments
Our Latest Stories
Andre Iguodala sounds ecstatic to have Kevin Durant around

Michael Carter-Williams will also have a bench role

Please never retire, Mr. World Peace
They're in for a whirlwind none of them can fathom

Golden State's star will stand for the anthem, but supports athletes using their platform

The Warriors star said people need to focus on the issues, not the kneeling quarterback