Michael Jordan issues statement on alleged Sterling racist remarks
Hall-of-Famer and Bobcats legend issues statement denouncing allegedly racist comments from Clippers owner.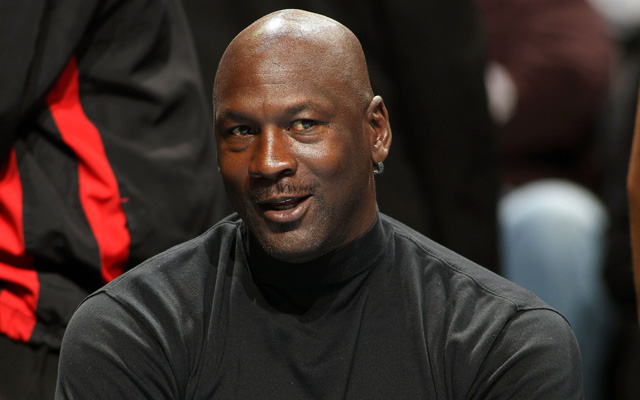 More on Sterling: League investigating | Barkley: Ban Sterling | Reactions
Former NBA great, Hall-of-Famer, and current Bobcats owner Michael Jordan issued a statement Sunday regarding the alleged racist comments from Clippers owner Donald Sterling. 
"I look at this from two perspectives -- as a current owner and as a former player. As an owner, I'm obviously disgusted that a fellow team owner could hold such sickening and offensive views. I'm confident that Adam Silver will make a full investigation and take appropriate action quickly.

As a former player, I'm completely outraged. There is no room in the NBA -- or anywhere else -- for the kind of racism and hatred that Mr. Sterling allegedly expressed. I am appalled that this type of ignorance still exists within our country and at the highest levels of our sport. In a league where the majority of players are African-American, we cannot and must not tolerate discrimination at any level. "
The statement comes as a change in M.O for the Bulls legend, who has always shied away from political situations and controversy. The strength of the language illustrates the widespread outrage at the alleged comments. 
LeBron James spoke out on Saturday while Kobe Bryant tweeted the same day, as many players weighed in with their thoughts on the explosive situation. The NBA has said it will investigate the matter before issuing a statement. Commissioner Adam Silver said Saturday Sterling will not attend Game 4 between the Clippers and Warriors. 
It appears Wall will be staying in Washington for a long time

Apparently James wasn't aware that Kyrie was considering a change of scenery

The Knicks reportedly have interest in the Cavs star, but do not want to give up their uni...
The Knicks, Spurs, Timberwolves and Heat are reportedly his preferred teams

Altman has been serving as the Cavs' assistant general manager under David Griffin

It was a calm Friday in the NBA world ... and then it wasn't