Mo Williams agrees to deal with Wolves
Free agent point guard Mo Williams is going to Minnesota on a reported one-year, $3.75 million deal.
• 1 min read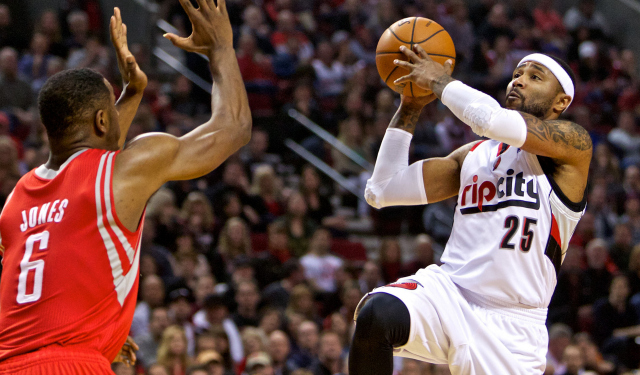 Offseason: Free Agency | Latest from Ken Berger | Rumors
Free agent Mo Williams has agreed to a one-year, $3.75 million deal with the Minnesota Timberwolves, according to Yahoo Sports' Adrian Wojnarowski. His agency, Priority Sports, confirmed that he's going to Minnesota. Williams will provide the Wolves with depth in the backcourt, and was the best point guard still on the market, per CBSSports.com's Matt Moore's rankings. 
Former All-Star so he's got that going for him. A pro, but also one who has historically struggled with accepting his fall from grace since 2010. Will hit some huge shots and is legitimately a great three-point shooter at 39 percent for his career, 37 percent last season. You can get away with him as a starter, but you'll wind up frustrated. Has a good attitude and has been a part of winning teams for most of his career. Would be a great two-year contract for a contender.
The cynical view here is that Minnesota doesn't need a 31-year-old backup guard. The team probably isn't going anywhere next season, and he'll take minutes away from rookie Zach LaVine. The glass-half-full perspective is that Williams addresses the Wolves' need for more shooting, and he will be able to play alongside Ricky Rubio for stretches. He's a solid role player, and he's on a favorable contract.
The funny thing is that Williams would actually have been a good fit on last year's team, with Kevin Love in the fold. Until we know exactly what Minnesota will receive in return for Love, it's hard to accurately assess the move. It's another indication, though, that president and head coach Flip Saunders doesn't see next season as a rebuilding year.
Show Comments
Hide Comments
Somehow, the Celtics have become a significantly better defensive team with Thomas on the...

Will Iggy stay with Golden State? Does anyone have any idea what to do with Derrick Rose?

Hoiberg was asked about Isaiah Thomas possibly carrying the ball during Game 5
Celtics point guard does not need anyone to hype up his defense

The Bulls had it, they had it ... and ... it's gone

The Bulls found they were without hot water following their Game 5 loss