Monday Night Block Party: Hibbert smothers Davis, Acy obliterates Dwight
Two massive blocks, one on Dwight Howard, the other by Roy Hibbert.
Two massive, vicious blocks we wanted to share with you from Monday. 
First up, Raptors forward Quincy Acy absolutely obliterated Dwight Howard on a reverse dunk attempt. 
GIF? Yes, please.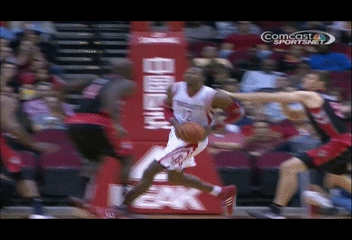 G-R-O-S-S.
Ed Davis caught a pass for the Grizzlies, driving to the basket. He decided to challenge Pacers forward Roy Hibbert. He chose poorly. 
And once more, with feeling.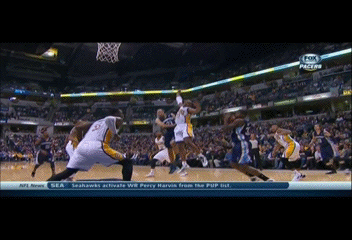 #Dang.
Show Comments
Hide Comments
Former Bulls star was venting after being traded to the Timberwolves

Phoenix Suns' top pick was a bit off the mark with ceremonial first pitch at Diamondbacks...

Lakers traded Russell to the Nets along with Timofey Mozgov in exchange for Brook Lopez and...
The Lakers introduced their latest high draft pick Friday afternoon

Veteran guard has spent the past six seasons with the Clippers

The veteran guard had a contract guarantee that would have triggered if he wasn't released...