Monday Night Block Party: Hibbert smothers Davis, Acy obliterates Dwight
Two massive blocks, one on Dwight Howard, the other by Roy Hibbert.
Two massive, vicious blocks we wanted to share with you from Monday. 
First up, Raptors forward Quincy Acy absolutely obliterated Dwight Howard on a reverse dunk attempt. 
GIF? Yes, please.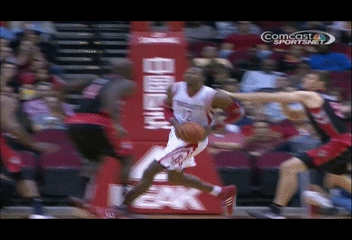 G-R-O-S-S.
Ed Davis caught a pass for the Grizzlies, driving to the basket. He decided to challenge Pacers forward Roy Hibbert. He chose poorly. 
And once more, with feeling.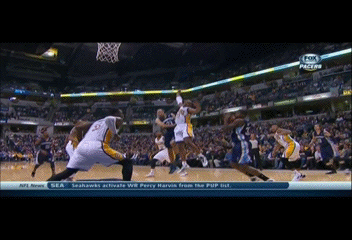 #Dang.
Show Comments
Hide Comments
Our Latest Stories
Not the start the super-team was expecting in Kevin Durant's Oracle debut.

The King was on late-June form against the utterly helpless Knicks

The second-best player in the NBA? Seriously?
The champs looked great on opening night

The champs' jewelry makes it clear what happened in the Finals after the Warriors led 3-1

The King loves his Kingdom ... but maybe a little too much.