NBA approves Kings' sale to Ranadive group
After two years of the city of Sacramento trying to keep the Kings' franchise, the NBA Board of Governors has unanimously approved a sale to a Sacramento group.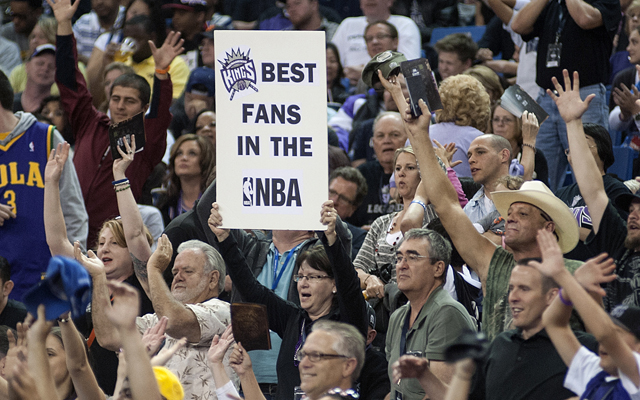 After a strange couple of years, the Sacramento Kings will remain the Sacramento Kings with the approval of the sale to a Sacramento-based group. Tuesday, the NBA Board of Governors unanimously approved the sale of the Sacramento Kings to a group headed by billionaire software mogul Vivek Ranadive.
Thanks to entire NBA for approving sale of Kings to our organization. It is an honor & a privilege to be part of such an amazing community."

— Vivek Ranadivé (@Vivek) May 28, 2013
A little more than two years ago, the Maloof family tried to move the Sacramento Kings to Anaheim. Less than a year later, they agreed to an arena deal with Sacramento Mayor Kevin Johnson to keep the team in Sacramento. Two months later, the Maloofs backed out of the deal by saying it wasn't a fair deal and it wasn't stable enough. After looking into moving the team to Virginia Beach during the 2012 offseason, the Maloofs reiterated that the team wasn't for sale.
Then in January of this year, the Maloofs surprised everybody by agreeing to sell the team to a Seattle-based group headed by Chris Hansen and Steve Ballmer. This put the city of Sacramento and Mayor Johnson under a huge time crunch to put together an arena plan and an investor group worthy of owning an NBA franchise and convincing the NBA that they were capable of keeping the team in Sacramento and being a viable business in the process.
Once they got their pieces in place, they presented their case to the NBA committees responsible for recommending the course of action the NBA should take in both approving the franchise's relocation to Seattle and approving the sale to the Hansen-Ballmer group. Earlier this month, the league voted against relocation to the city of Seattle, effectively killing the purchase agreement between the Maloof family and the Hansen-Ballmer group. Shortly thereafter, the Maloofs turned around and agreed to a purchase agreement with the Ranadive group.
The efforts of Mayor Johnson, the numerous investors that have joined Ranadive, Kings fans, and grassroots groups (like Here We Stay) resulted in the Kings staying put with a valuation of the team set at $535 million. The Kins will now turn their efforts toward possibly a new GM and a new coach to help bring the team out of the losing ways of the past seven seasons. 
Show Comments
Hide Comments
Will Iggy stay in Golden State? Does anyone have any idea what to do with Derrick Rose?

Hoiberg was asked about Isaiah Thomas possibly carrying the ball during Game 5

Celtics point guard does not need anyone to hype up his defense
The Bulls had it, they had it ... and ... it's gone

The Bulls found they were without hot water following their Game 5 loss

Wall finished with 20 points and 14 assists in win over the Hawks