NBA suspends Felton 4 games after he pled guilty on gun charge
Mavericks guard Raymond Felton will miss the first four games of the regular season.
• 1 min read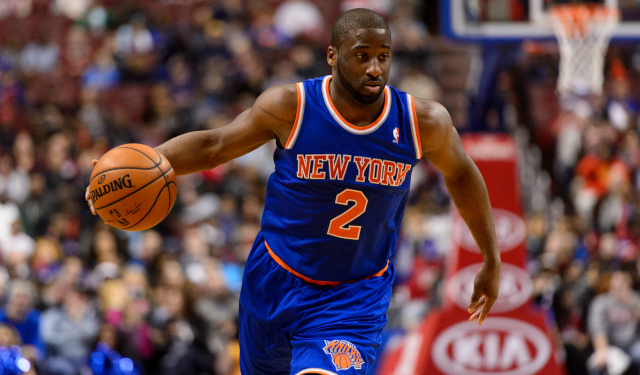 Offseason: Free Agency | Latest from Ken Berger | Rumors
Dallas Mavericks guard Raymond Felton has been suspended four games by the NBA "for pleading guilty to attempted criminal possession of a weapon and criminal possession of a firearm," the league announced on Thursday.
Felton pled guilty on the gun charge a couple of weeks ago, and he avoided jailtime. He was given a $5,000 fine and 500 hours of community service. The incident that got him arrested, which involved a semiautomatic handgun, occurred back in February in New York. A suspension was expected after the guilty plea.
The Knicks sent Felton to Dallas in June as part of the trade that brought Jose Calderon to New York and Tyson Chandler back to the Mavericks.  
Raymond Felton statement, via Mavs: "I demonstrated poor judgment and I take full responsibility for my actions."

— Ken Berger (@KBergCBS) August 7, 2014
Monk was the No. 11 overall pick in last Thursday's NBA Draft.

Can any of these theoretical super teams unite this summer, and possibly challenge the War...

Remember when she taught Westbrook basketball? Neither does she
Wall says the Wiz are one player away and PG could fill that void in Washington

A look at who your favorite team can possibly acquire this summer in free agency

Everything you need to keep track of during the all NBA offseason madness