Oh, hey, by the way, the Sixers still don't have a coach
The Philadelphia 76ers still haven't hired a head coach.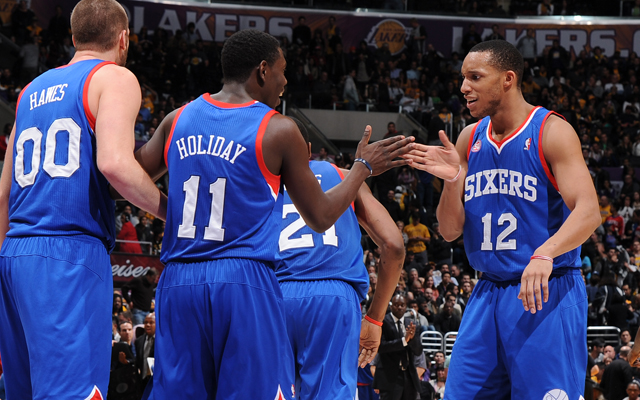 This is taking tanking a bit far, don't you think? The Philadelphia 76ers parted ways with Doug Collins on April 18. Three months ago. 
They still don't have a coach. They've flirted with candidates, most notably Spurs assistant Brett Brown, but they've yet to make a hire. The Philadelphia Inquirer reports they're interviewing Celtics assistant Jay Larranaga, who was considered the front runner for the Boston gig before the stunning hire of Brad Stevens. But the fact remains we're through the draft, the summer league has started, and the 76ers still don't have a coach. 
The Sixers want to bottom out next year after trading Jrue Holiday to the Pelicans for Nerlens Noel, injured project center, and a 2014 draft pick, but they still have veterans on the roster. How do Thad Young and Evan Turner feel about being on a roster without a coach? Or Jason Richardson, at the end of his career? 
Now, the Magic took until July 28 last summer to bring a guy to the sideline. But at some point, you have to get a guy in to start having an offseason plan in place. Even if you're tanking, you have to have some sort of organizational structure. Or maybe you don't. 
Maybe they should take this further. Just don't hire a coach. 
"We're just going to trust the players, go on out there, and see what happens!" 
In a related story: 76ers season tickets are on sale now! 
Show Comments
Hide Comments
The future Hall of Famer opened up about his post-NBA life

Boston's star guard addressed the media for the first time since his sister's death

What does a first-round sweep mean for PG13's future in Indiana?
Celtics reverse course in Chicago; Pacers head home

Our NBA experts predict the first round of the postseason

Can the Clippers close the series without Blake Griffin?