Pacers plummet, Spurs rise in latest Bovada odds for NBA title
Indiana struggles to maintain while the Pacers surge up the leaderboard for the online sportsbook.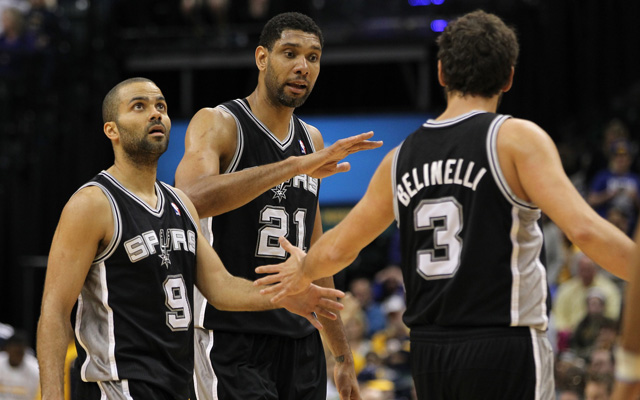 More NBA: Power Rankings | Expert Picks | Latest news, notes
Online Sportsbook Bovada has liked the Heat to win the title all year. They've remained the favorites through Indiana's early-season surge, through Oklahoma City's emergence, through the Heat's coasting. And even with the Spurs on an 18-game winning streak, Bovada is sticking with them. Here are the latest odds for the NBA title (only those 50-to-1 or better shown): 
The big move obviously is the Pacers plummeting, going from near-favorites to "just another team" down there with the Thunder and Clippers. It is interesting that the Spurs are favored over the Thunder, as so many consider OKC to have matchup advantages over San Antonio, but then, San Antonio had a better showing against the Heat in the Finals. 
Meanwhile, the Nets have cut their deficit in half, again, and the Blazers have doubled it, while Chicago remains stable. The end result though, is what so many of us predicted pre-season, that Miami will once again hoist the trophy. The playoffs start in 17 days. 
Remember when she taught Westbrook basketball? Neither does she

Wall says the Wiz are one player away and PG could fill that void in Washington

A look at who your favorite team can possibly acquire this summer in free agency
Unfortunately, Antoine Walker was not involved

The newly minted league MVP said he wanted to enjoy his big moment

Westbrook became the second player ever to average a triple double for an entire season.