Pau Gasol out again for Lakers vs. 76ers
Lakers forward center to miss third of five games with respiratory infection.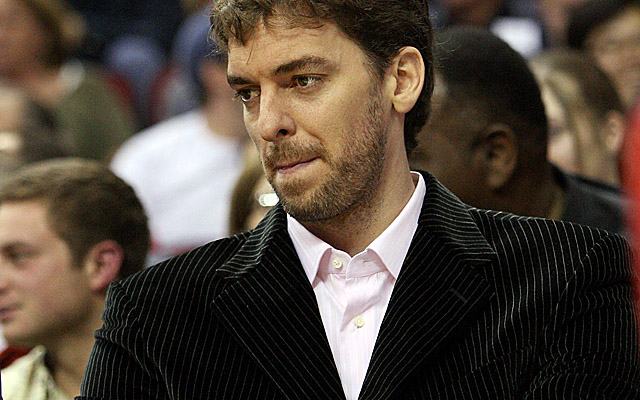 The Lakers announced Sunday that forward/center Pau Gasol will miss Sunday night's game against the Philadelphia 76ers. It's the third time in five games Gasol will be absent due to a recurrent respiratory infection. Center Chris Kaman is a gametime decision after suffering a sprained ankle Friday in a loss to Utah.
D'Antoni said he expected Gasol to be back in the lineup Tuesday when the Lakers host the Milwaukee Bucks on New Year's Eve.

"He's feeling a lot better, he feels better," D'Antoni said. "I would think next game he would be ready to go."

D'Antoni said that regardless of whether Kaman is available Sunday, he would likely adjust the starting lineup further by putting Jordan Hill with the first unit. Hill had 16 points and 9 rebounds in 23 minutes against Utah. It will be the Lakers' 16th different starting lineup through their first 31 games.
via Los Angeles Lakers' Pau Gasol out again with respiratory infection - ESPN Los Angeles.
Gasol, despite a brief spurt of good games, has largely been ineffective this season. He's averaging 14.7 points on 45 percent shooting and 9.4 rebounds per game this season for the Lakers. The Lakers have lost four straight. 
Show Comments
Hide Comments
Jazz Bear is for the kids

Hayward scored three points in nine minutes during the first half

Chicago's coach wasn't happy after Thomas torched his team for 33 points in a Game 4 win
Boston's small weapon comes up big at a key moment

Can the Clippers close the series without Blake Griffin?

Here is how to watch the Celtics-Bulls series