Paul Pierce joins Wizards on two-year, $10 million deal
The Truth is a Wizard, and that's just confusing. When was the last time an NBA legend wore a Wizards uniform and it looked weird? Oh, that's right. Awkward.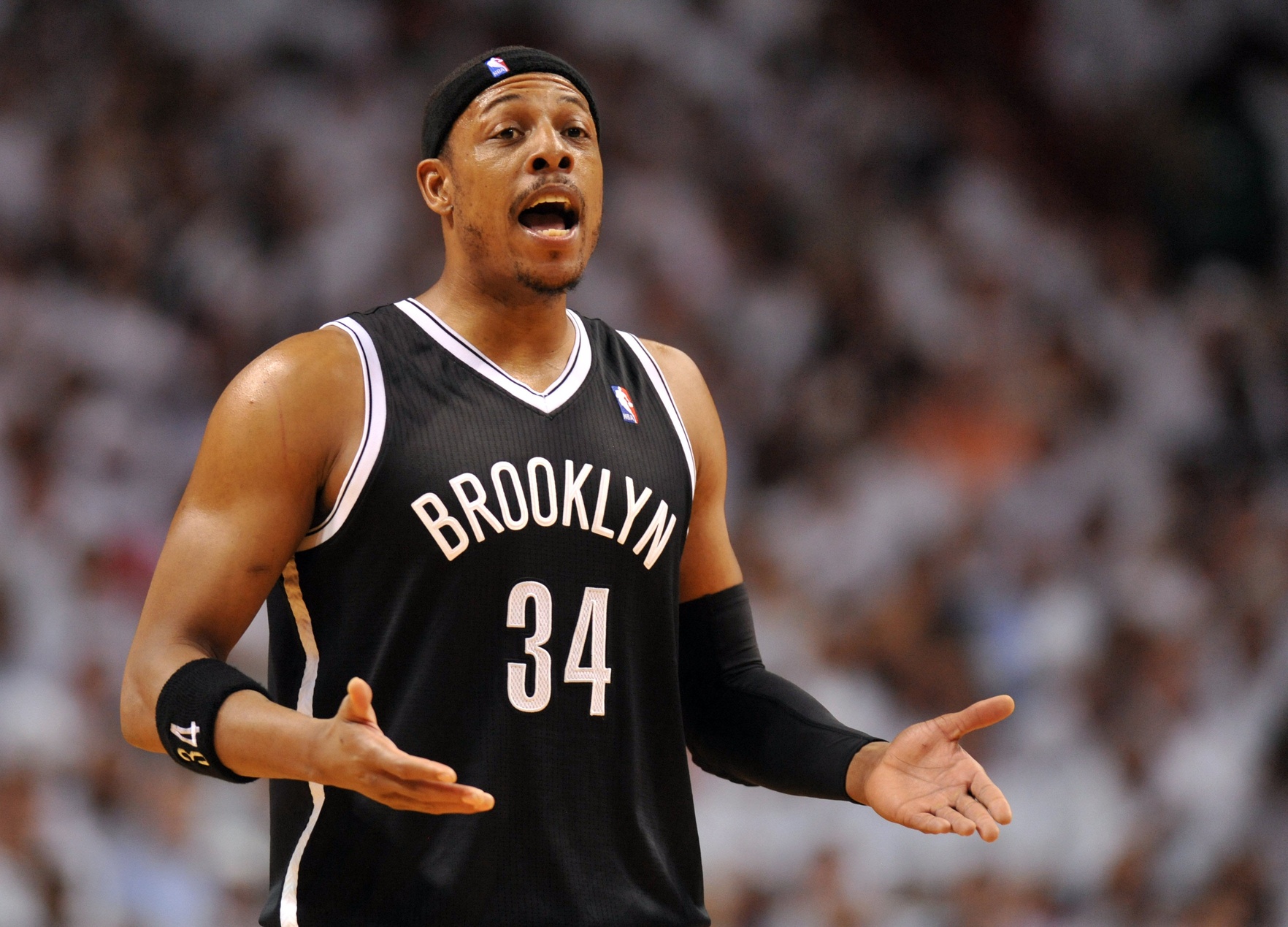 More Offseason Analysis: Updating Free Agency news | Free Agent tracker
The Truth is a Wizard. That's just weird. 
Paul Pierce is headed to the Wizards on a two-year deal for the Mid-Level exception as first reported by ESPN. 
ESPN has learned that Pierce will sign a two-year deal with the Wizards at the mid-level exception with a player option entering Year 2

— Marc Stein (@ESPNSteinLine) July 13, 2014
Pierce himself confirmed the news on Twitter.
Obama , J Wall here I come

— Paul Pierce (@paulpierce34) July 13, 2014
Pierce spent just one season with Brooklyn after being traded their during the 2013 Draft along with Kevin Garnett and Jason Terry for multiple first-round draft picks which of course Boston still owns. So that trade was gangbusters for the Nets.
The Wizards were set to be desperate for wing with Trevor Ariza having signed with the Rockets and Martel Webster out for months after back surgery. Pierce gives them a veteran, and I mean veteran presence on the wing and another locker room leader which the Wizards found success with last season. 
In Brooklyn, Pierce primarily played small-ball four so it'll be interesting to see if he can readjust to playing small forward. His lateral quickness is two years from being two years from his prime. NBA.com reports it's for the full mid-level exception at $5 million per season with an opt out next summer. Can Pierce handle the load while helping Otto Porter Jr. take a step towards being a rotation player and mentoring Bradley Beal and John Wall?
Chicago needs to decide whether to pay Rondo $13.4M next season or buy him out for $3M

Rose played in 64 games for the Knicks before a season-ending knee injury

Durant chose an odd way to shout out his former OKC teammate
Teams are reportedly trying to bring in the veteran forward in an effort to weaken the War...

LeBron has reportedly already ruled out any chance of joining the Clippers

The Thunder plan to offer the recently named MVP a massive five-year extension worth around...