PHOTO: Bucks Giannis Antetokounmpo has enormous hands
Milwaukee Bucks rookie forward Giannis Antetokounmpo has a lot of potential and enormous hands.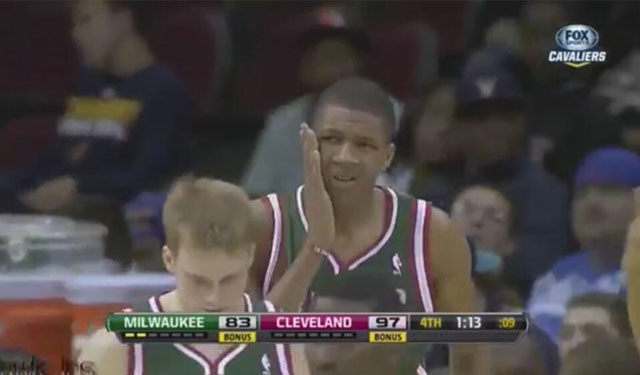 Milwaukee Bucks rookie Giannis Antetokounmpo has made quite the impression with fans and basketball pundits in the preseason. He's been flying all over the court, making plays at the rim, and swatting shots away with his enormous hands. In the picture captured during the Cavs-Bucks broadcast nearly two weeks ago, Antetokounmpo was in dismay after getting fouled.
As he put his right hand to his face, you can see just how big his catcher's mitts are. The picture has been making the rounds lately and because it's a Sunday, it seemed like a fun way to kill a little time. I decided to show a couple of examples of just how big his hands are by putting them next to accurately scaled items.
For example, his hand is the size of three regulation NBA basketballs: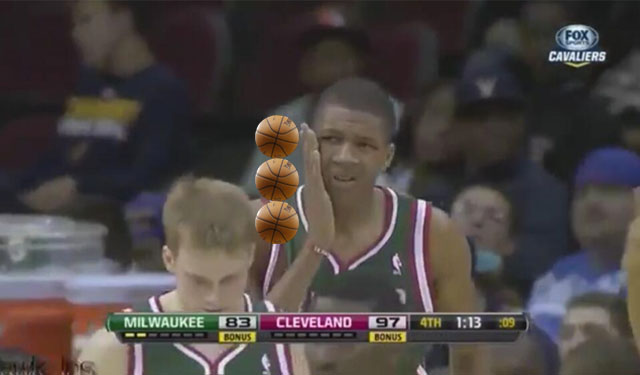 He can hold up to four Wendy's baconator burgers: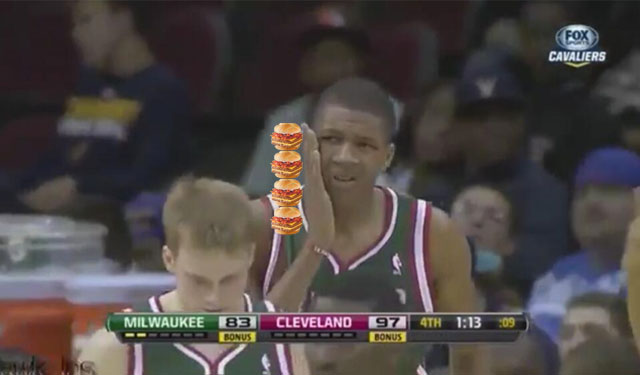 He can hold 11 of the 13 letters in his last name: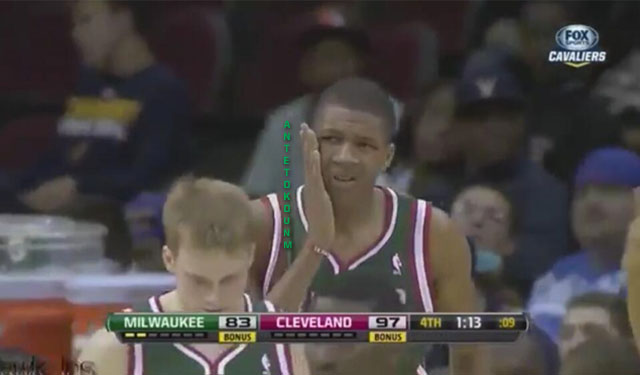 And one hand is also the same size as one whole Luke Ridnour, Giannis' teammate: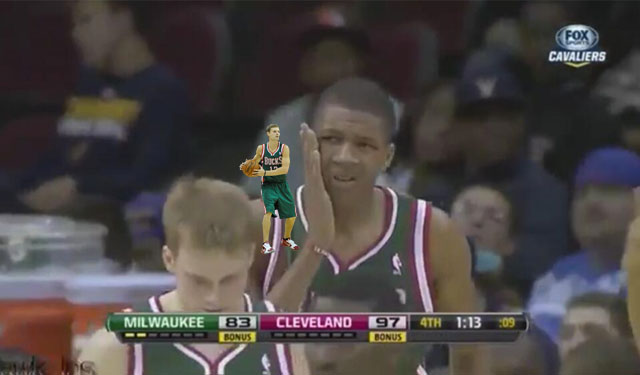 Show Comments
Hide Comments
The bucket pushed the Spurs' lead to seven, and the Grizzlies never got that close again

The series shifts back to Washington for a pivotal Game 5

Trade Kanter? Re-sign Roberson? What about Westbrook?
The Celtics and Bulls meet in Boston for a pivotal Game 5

Here is how to watch the Celtics-Bulls series

The Bulls point guard's thumb is still broken, with significant swelling