Photo: Harrison Barnes may have a moss-covered, three-handled family gradunza
Harrison Barnes in a Cat in the Heat getup.
This is a photo of Warriors rookie Harrison Barnes in a Cat in the Hat getup. Your argument is invalid. (Is that still a thing? No? Not for like four years? Fine then. Make up your own meme.)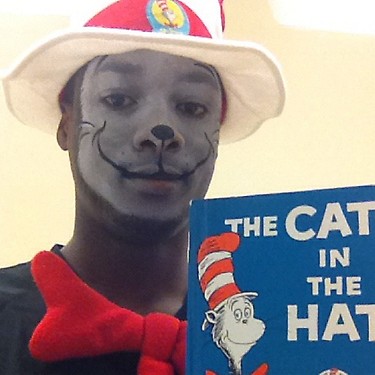 In other words, have a happy Labor Day Weekend, everyone. 
(HT: Instagram)
Light fixtures and outlet covers across the facility are covered in hidden notes

M.J. reminds Russ that even he won an MVP before winning an NBA title

Monk was the No. 11 overall pick in last Thursday's NBA Draft.
Everything you need to keep track of during the all NBA offseason madness

Can any of these theoretical superteams unite this summer and possibly challenge the Warri...

Remember when she taught Westbrook basketball? Neither does she