Photo: James Harden seems to be enjoying himself
Life's pretty good for James Harden. Here's proof.
So, you're James Harden. You've won the Western Conference. You had a decent shot at the NBA title. You're going to be getting your next big contract within the next 12 months. You won an Olympic Gold Medal. You have an awesome beard and are featured in many commercials. 
So how's life?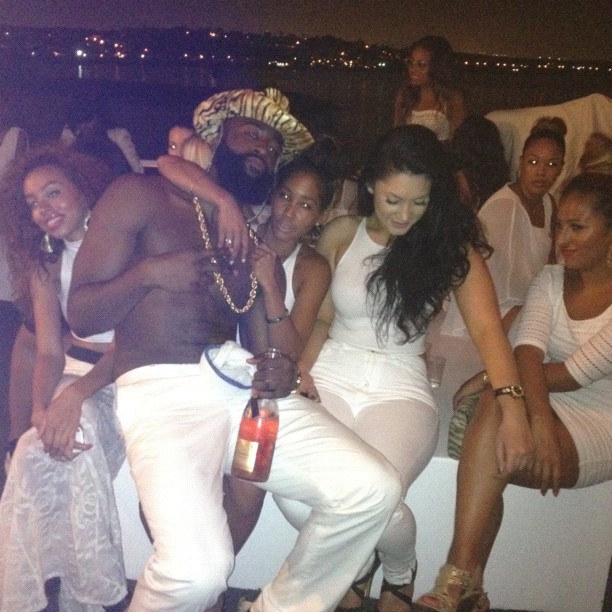 So, pretty good, that's what you're saying? 
(HT: The Basketball Jones)
McCollum has been leading the charge, attempting to talk the Knicks star into playing for...

Ginobili recently agreed to a deal to return to the San Antonio Spurs for a 16th season

Chicago fans are investing their money in the attempt to get Gar Forman and John Paxson fi...
Rajon Rondo will be re-uniting with DeMarcus Cousins for at least one season

It had been reported that his injury and recovery could hold the All-Star out until Decemb...

Adam Silver has been one of the most progressive commissioners, regardless of sport