Photo: Pelicans unveil new mascot, and we should kill it with fire
The New Orleans Pelicans revealed their new mascot, and it's terrifying.
At some point in the past 10 years, designing mascots became a process fraught with only two results: abject failure or the genetic creation of that which must not be seen. The Pelicans chose the latter. 
Introducing your new mascot Pierre the Pelican! pic.twitter.com/CieVTs3sMt

— New Orleans Pelicans (@PelicansNBA) October 31, 2013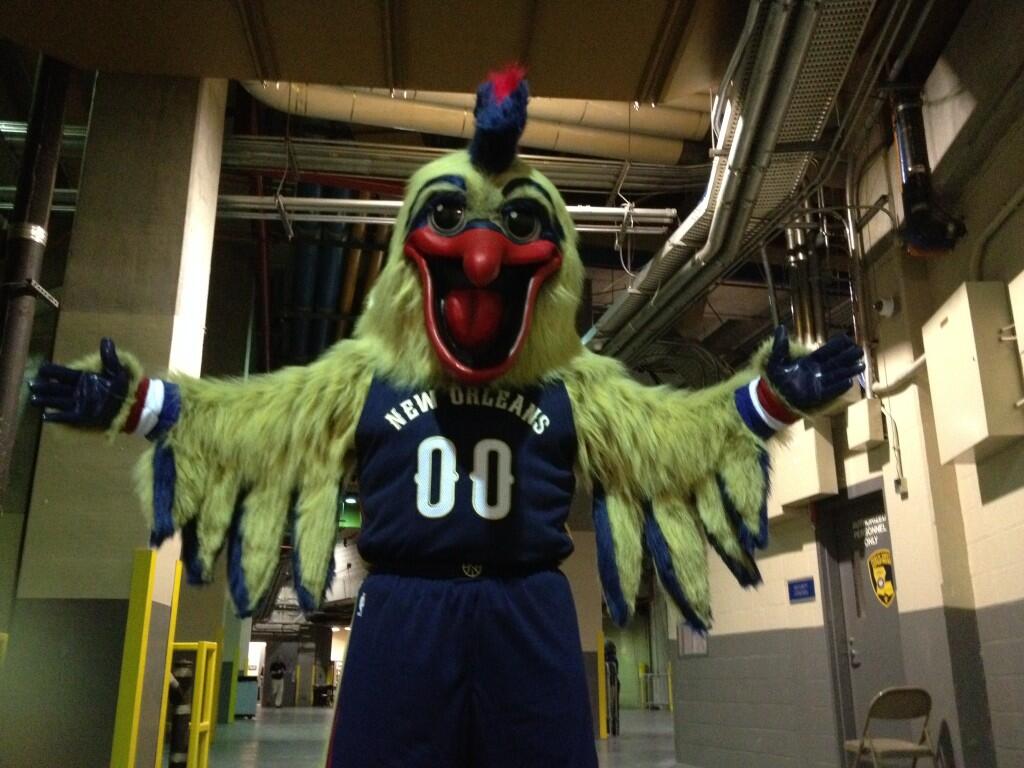 Which in turn prompted our own Zach Harper: 
You made me do this, Pelicans. NightmaroPeli: http://t.co/lO9Ncw0XSx

— Zach Harper (@talkhoops) October 31, 2013
Let us all bar our doors and pray the evil does not come calling. 
Show Comments
Hide Comments
Never go up against the G.O.A.T., kids.

Knicks star would not walk a thousand miles for you.

The problem is, all the reasons he lists are basketball reasons
Everything sounds good in the summer

The thing is, he's a good and relatively cheap player

What role will the youngster play in L.A.'s hopeful resurgence?