PHOTO: What would Dwight Howard look like in a new uniform?
Artist rendering of what Dwigh Howard would look like in a new uniform hits Twitter.
Ryan Hurst of RHurst Designs released a photo Sunday night, envsioning the different choices for Lakers free agent All-Star center Dwight Howard. It's pretty impressive and received considerable acclaim on social networking site Twitter: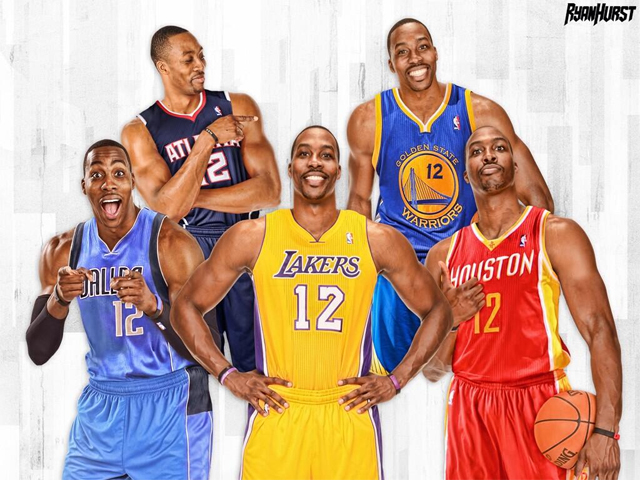 The Dallas one... just weird. 
Most of these are pretty weird, though. The artist did do a fantastic job of capturing Howard's myriad goofy expressions, though. Throw in a soundtrack of someone doing a horrible Stan Van Gundy impression and it's basically the real thing. 
Howard entered free agency with a meeting in LA with the Rockets Sunday night, who are considered the favorites to land Howard. 
Show Comments
Hide Comments
Our Latest Stories
Heat forward continues comeback efforts but without long-time representative Leon Rose

Longtime GM says team has to win more than 17 games but there are no real standards for im...

Former Bull won't respond to comments he is no longer a 'frontline' player.
The staff at the Q will get some championship bling

The Trail Blazers look to improve on last year's success

Teams are working to maintain honor and respect for the anthem and players' rights of expr...