PHOTO: What would Dwight Howard look like in a new uniform?
Artist rendering of what Dwigh Howard would look like in a new uniform hits Twitter.
Ryan Hurst of RHurst Designs released a photo Sunday night, envsioning the different choices for Lakers free agent All-Star center Dwight Howard. It's pretty impressive and received considerable acclaim on social networking site Twitter: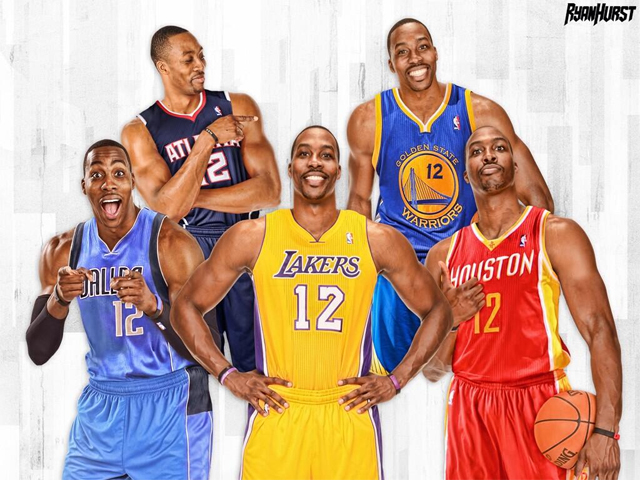 The Dallas one... just weird. 
Most of these are pretty weird, though. The artist did do a fantastic job of capturing Howard's myriad goofy expressions, though. Throw in a soundtrack of someone doing a horrible Stan Van Gundy impression and it's basically the real thing. 
Howard entered free agency with a meeting in LA with the Rockets Sunday night, who are considered the favorites to land Howard. 
Show Comments
Hide Comments
The Spurs have homecourt advantage, and will host Game 1 Monday night at 9:30 p.m. ET

All-Star guard flew to Washington after Game 6 vs. Bulls to attend his sister's funeral Sa...

Some love for the Rockets over the Spurs, and at least one expert says the Cavs are going...
Ball is expected to be one of the top picks in the NBA Draft later this summer

The Bulls guard fielded questions about his future during exit interviews on Saturday

The two teammates were still up playing at 4 a.m.