Rajon Rondo cleared by Dr. Andrews for full practice
Celtics point guard won't return in December, but everything looks good for his recovery from ACL surgery.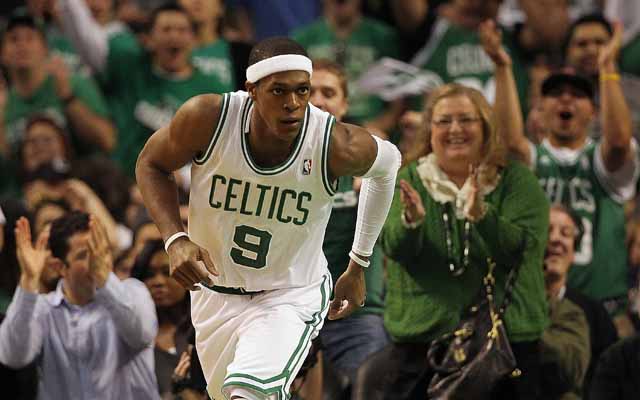 Celtics coach Brad Stevens said Saturday that point guard Rajon Rondo has been cleared by Dr. James Andrews on his surgically repaired knee after suffering an ACL tear last season. Rondo is now fully cleared for practice. 
The news comes at a great time, with the Celtics' having retaken the division lead (woo, Atlantic!) and carrying some momentum. But don't expect Rondo to hop back onto the court. Stevens said he doesn't expect Rondo back before the new year. 
If the Celtics can get Rondo back at a decent level and carry their momentum, there's no reason they can't make the playoffs. Then, who knows? That's why they play the games. 
(OK, have I spilled enough cliche optimism yet? OK, good. Listen, this is a terrible idea. The Celtics need to tank out and get a high draft pick to either pair with Rondo or replace him as the franchise player. Making the playoffs as a four-seed and then getting wolloped in round one or two doesn't do them any good. This team isn't just flirting with franchise purgatory, it's snuggled right up next to it and is holding hands while staring in purgatory's eyes lovingly.)
Show Comments
Hide Comments
Will Iggy stay in Golden State? Does anyone have any idea what to do with Derrick Rose?

Hoiberg was asked about Isaiah Thomas possibly carrying the ball during Game 5

Celtics point guard does not need anyone to hype up his defense
The Bulls had it, they had it ... and ... it's gone

The Bulls found they were without hot water following their Game 5 loss

Wall finished with 20 points and 14 assists in win over the Hawks