Rajon Rondo says he'll be back before the All-Star break
Rajon Rondo says he's not sure when he'll return, but is sure it'll be before the All-Star break.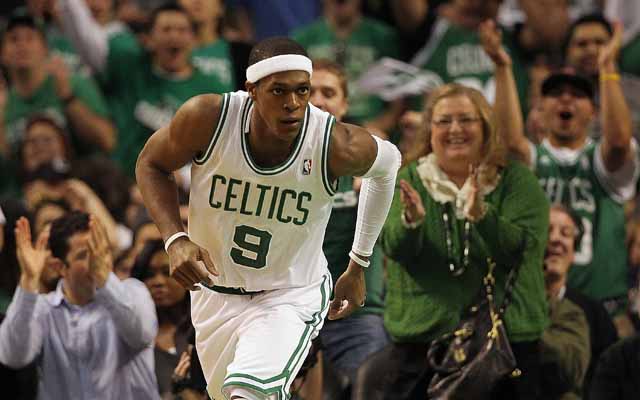 Rajon Rondo told reporters on Friday he's not really sure exactly when he'll return to the court.
He's just sure it'll be before the All-Star break. 
"It may be this month, next month," Rondo said, via the Boston Globe. "It'll be before All-Star Break."
Rondo has been working his way back from a torn ACL, joining practices and even discussing a possible run in the D-League to get his conditioning and legs back. 
Or, another other option.
"I might go to some YMCAs and play," he said.
But Rondo is trying to take the process in stride, and while he admitted to being frustrated, he's closing in on a return. The All-Star break starts Feb. 14, so that would put Rondo's return happening sometime in the next 30 days or so. 
"I'm just taking my time," he said. "It's just a feeling. I'll probably just wake up that morning and play."
Show Comments
Hide Comments
The commissioner's infamous veto of the Paul trade could have been different

Warriors are intent on keeping a mind like Jerry West around

LaVar has always been proud of his son, which Magic says isn't a problem as long as it doesn't...
Curry was cookin' on the pan and stole the show when she took over the mic

Shaq says LeBron isn't comparable to any one legend, rather a mixture of several greats

Kevin Love says the Cavaliers are on the same level as the Warriors: 'We match up well'