Rajon Rondo, the Mavs and a lesson in leadership
If Rajon Rondo wants a lesson in leadership, he should look no further than his current employer, the Dallas Mavericks.
Rick Carlisle is a championship coach. Rajon Rondo is a championship player. 
So what's the problem?
It's an age-old issue in the NBA, getting the leader on the bench and the leader on the floor in lock step with each other. Depending on the personalities involved, it doesn't always work.
It's an issue that goes beyond the often tricky relationship between head coach and star player, especially in Rondo's case. Talented and tenacious as he is, there's a dark side. He's notoriously difficult to coach, and the balancing act for anyone trying to do so is to keep him on the same page without sacrificing his competitive edge.
Easier said than done. Just ask Doc Rivers, who coached Rondo to a championship in Boston with equal helpings of tough love and kid gloves.
If Rivers could've gotten away with it, he would've plastered a sign on Rondo's locker in Boston: "Fragile ... handle with care."
The situation surrounding Rondo's benching for getting into a verbal altercation with Carlisle on Tuesday night, and his subsequent one-game suspension for reportedly continuing the argument in the locker room after the game, is especially delicate given Rondo's impending free agency.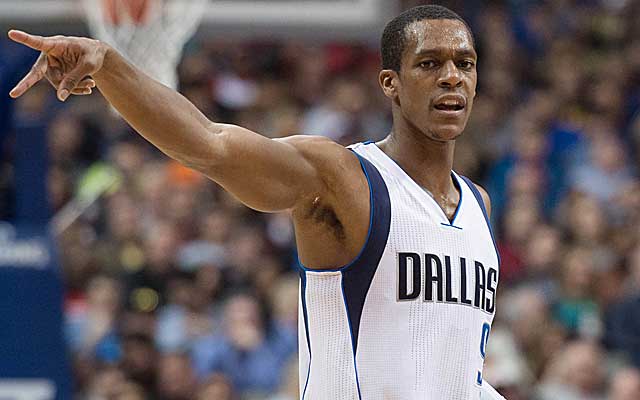 With zero incentive in the 2011 CBA for impending free agents to sign extensions with their current teams, we are seeing more and more players traded in that situation -- with no assurances (beyond an extra year and millions of dollars) that they'll re-sign once they hit the unrestricted market. The Lakers gambled in acquiring Dwight Howard with a year left on his contract, and lost him to the Houston Rockets. The Cavaliers did the same with Kevin Love, and the final outcome there remains very much up in the air.
Rondo, who just turned 29, will hit the unrestricted market on July 1. There are rumblings among rival front offices that Rondo might just be the personality type to forego a five-year deal with the Mavs for a four-year deal with the team of his choice -- the Lakers. Among other things, the Mavs gave up promising forward Jae Crowder and a first- and second-round pick to land Rondo -- a steep price if he decides to walk.
ESPN-Dallas reported Wednesday night that it's "extremely unlikely" that Rondo stays in Dallas beyond this season.
But here's what Carlisle, and in turn the Mavericks' front office and owner Mark Cuban, did right in this case that should signal to Rondo that Dallas is the kind of organization where champions should want to play. Given the chance to placate a prospective free agent and empower him beyond what's healthy, Cuban and GM Donnie Nelson took swift, decisive action that empowered Carlisle. Just look around the league at the teams that have their coaches' backs (the Spurs, Thunder and Heat, to name a few). Now contrast that with the Knicks worshipping at the altar of Carmelo Anthony, the Kings firing two coaches in as many months in a bungled effort to placate DeMarcus Cousins and the Cavs firing Mike Brown, hiring him again and firing him again before finally standing behind David Blatt once LeBron James came home. 
The point is, leadership starts at the top. And if Rondo wants some tips on how to improve in that area, he should look no further than his current bosses.
The 24-year-old swingman will become an unrestricted free agent

The youngster hit Oladipo with a nutmeg during a one-on-one game at Oladipo's camp

The Cavs will be looking to upgrade their squad after their Finals loss to the stacked War...
Denver is reportedly also in talks on a three-team trade that would send them Kevin Love

Barclays Center hosted the BIG3's inaugural slate of games on Sunday, with The Answer as a...

Pierce was drafted 10th overall by the Celtics in the 1998 NBA Draft