Report: Cavs sign forward Earl Clark
The Cavaliers have agreed to a deal with free-agent forward Earl Clark, according to report.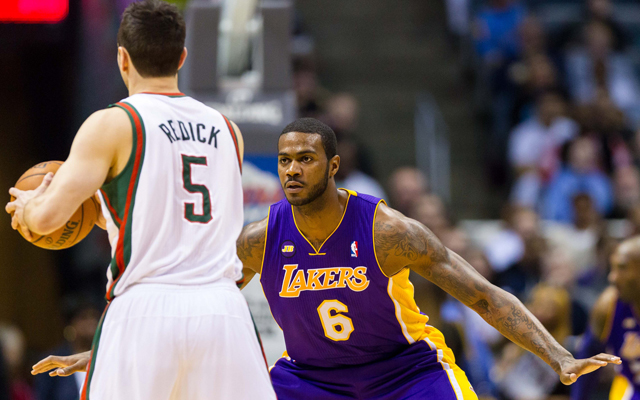 With an obvious hole at small forward, the Cavaliers will attempt to fill it with free-agent forward Earl Clark.
According to the Sporting News, Clark has agreed to a two-year deal worth $9 million. The second year on the deal is reportedly a team option. 
The Cavs' roster is an interesting mix-mash of forwards with new No. 1 overall pick Anthony Bennett and third-year power forward Tristan Thompson. Clark is more of a stretch 4 but can certainly slide over to play small forward. 
Playing with the Lakers last season, Clark emerged as a solid option before an injury sat him down. And then he couldn't find his way off the end of Mike D'Antoni's bench. 
The Cavs will be the fourth team that Clark has played for in his first five NBA seasons. 
Clark, 25, averaged career highs of 7.3 points and 5.5 rebounds in 59 games last season.
Show Comments
Hide Comments
In a foul-filled conclusion to the game, it was a non-call that stands out the most

Kerr did not coach during the Warriors' Game 3 victory

Houston has a 2-1 lead. Here's how to watch the rest of the series
George and the Pacers' season came to an end on Sunday

The playoffs are starting to heat up

The Warriors continue to roll without Durant