Report: Clippers to work out Oden, Bynum, Blatche, and Okafor
The Los Angeles Clippers need depth inside, so they'll reportedly work out Greg Oden, Andrew Bynum, Andray Blatche, and Emeka Okafor this week.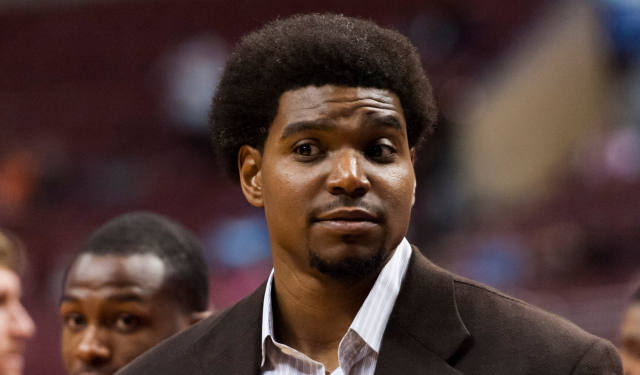 More Offseason Analysis: Coaching changes, news | Free Agency | Draft
The Los Angeles Clippers have nearly completed their roster for heading into the 2014-15 season. They currently have 12 players under contract and need to add more depth to their interior moving forward. Blake Griffin and DeAndre Jordan are an excellent duo inside, but newly signed Spencer Hawes and re-signed Glen Davis aren't enough depth just quite yet. It sounds like the Clippers are looking to add that depth pretty soon.
Jorge Sedano of ESPN reports the Clippers are working out centers this week. The players coming through are expected to be Greg Oden, Andrew Bynum, Andray Blatche, and Emeka Okafor.  
Clippers to work out back up Centers this week. Names that will come thru: Andray Blatche, Greg Oden, Andrew Bynum & Emeka Okafor

— Jorge Sedano (@SedanoESPN) August 5, 2014
The addition of Hawes to the rotation as the first big off the bench works in the sense you can play him offensively next to Griffin or Jordan. His passing and shooting will be welcome additions, but his defense leaves much to be desired. Davis has been a decent position and help defender under Doc Rivers with the Celtics in the past, but he didn't exactly have a stellar run in his short time with the Clippers last season.
Bynum and Oden haven't been able to consistently be on the court for some time now. Oden's return to the NBA last season was a success in terms of him staying relatively healthy and being able to contribute a little to the Heat during the regular season, but he was never part of a regular rotation for Miami. Bynum couldn't be effective on the court with the Cavs and was eventually traded to Chicago and waived immediately. He caught on with the Pacers, but never added anything to their roster.
Okafor sat out all of last season with a neck injury, but was an effective interior defender with the Wizards two seasons ago. If he's healthy, he's a great center to have off the bench, but there are doubts about his short-term and long-term basketball health. Blatche has been the best of the bunch since he joined the Nets two years ago. He was a double figures scorer off the bench for the Nets the last two seasons but wouldn't add much in terms of defense. He'd still be the most sure thing of this lot.
Show Comments
Hide Comments
Toronto eliminated Milwaukee in Game 6 on Thursday

Surgery is to "repair core muscle-related injuries"

Somehow, the Celtics have become a significantly better defensive team with Thomas on the...
Will Iggy stay with Golden State? Does anyone have any idea what to do with Derrick Rose?

Hoiberg was asked about Isaiah Thomas possibly carrying the ball during Game 5

Celtics point guard does not need anyone to hype up his defense