Report: Donald Sterling still wants ban lifted, fine rescinded
There is reportedly a snag in the sale of the Clippers, as Donald Sterling wants his lifetime ban and $2.5 million fine dropped by the NBA.
• 1 min read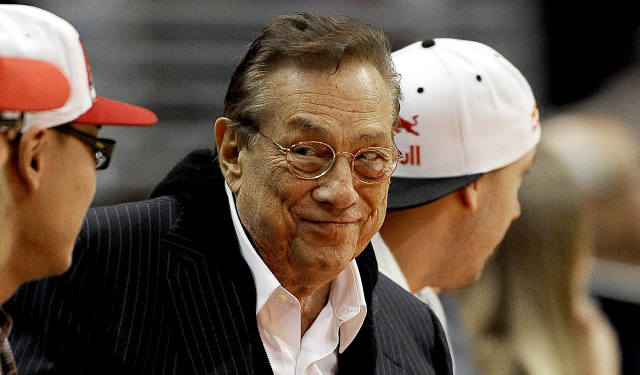 More: Sterling banned for life | Latest updates | NBA news
Donald Sterling still wants the NBA to lift his lifetime ban and rescind his $2.5 million fine, so he still hasn't officially signed off on the sale of the Los Angeles Clippers to Steve Ballmer, according to the Los Angeles Times. 
Sterling recently saw a draft of a statement from the league which he thought absolved him of the penalties, but a person familiar with the NBA's position said the statement, which was not released to the public, offered no such relief.

…

Sterling appeared to approve of last week's sale in a statement released Wednesday by his lawyer, Bobby Samini, that said in part, "All disputes and outstanding issues have been resolved."

But the longtime owner's change of heart late in the week left those involved in the deal wondering when it will be resolved.
It looked like the Sterling saga was completely over as of Wednesday, and it is still unclear how he intends to proceed. It would make things easier on everybody involved if he just put his signature on the sale, but Shelly Sterling has claimed it does not require his approval, as she became the sole trustee of the Sterling Family Trust when he was declared "mentally incompetent." She hopes to avoid going to court, according to the Los Angeles Times.
The NBA has not indicated that it intends to even consider dropping the ban or cancelling the fine. Such a move would run contrary to the position that commissioner Adam Silver has taken on the matter. 
Shaq doesn't like LaVar Ball and makes sure everybody knows about it

The Pacers took major advantage of the switch to Nike

If anybody knows what it's like to play with the best it's Scottie Pippen
20 teams have reportedly inquired about Irving's availability, with six already making off...

Wiggins is in the final season of his rookie deal and will be a restricted free agent in 2...

Brandon Jennings will not start off next season in the NBA