Report: Donald Sterling threatens to sue the NBA
Sterling has not paid his $2.5 million fine, doesn't intend to and is suing the league.
• 1 min read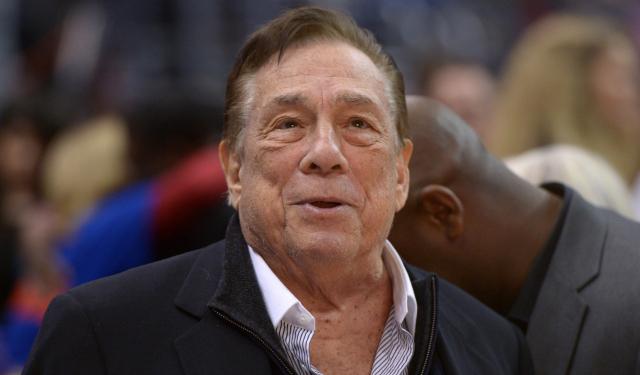 More: Magic Johnson responds to Sterling on CNN | Latest updates | NBA news
Donald Sterling refuses to go away quietly. The Los Angeles Clippers owner banned for life from the NBA has threatened to sue the league and claimed, through a lawyer, that he has done nothing wrong, according to Sports Illustrated's Michael McCann.
SI.com has learned that Donald Sterling has hired prominent antitrust litigator Maxwell Blecher, who has written a letter to NBA executive vice president and general counsel Rick Buchanan threatening to sue the NBA. The letter, sources tells SI.com, claims that Sterling has done nothing wrong and that "no punishment is warranted" for Sterling. Blecher also tells Buchanan that Sterling will not pay the $2.5 million fine, which is already past due. Blecher ends the letter by saying this controversy "will be adjudicated."

…

"We reject your demand for payment," the letter tells Buchanan, who on May 14 informed Sterling by letter that he must pay the $2.5 million fine.
Blecher reportedly is arguing that Sterling has not violated the NBA's constitution, and that the league denied Sterling "due process rights." 
Although his lawyer is claiming he did nothing wrong, Sterling sort-of apologized on CNN for his racist remarks that were made public by TMZ.
Despite immense public pressure, it appears Sterling will not be shamed into selling the team. This could be a long legal battle.
McCollum has been leading the charge, attempting to talk the Knicks star into playing for...

Ginobili recently agreed to a deal to return to the San Antonio Spurs for a 16th season

Chicago fans are investing their money in the attempt to get Gar Forman and John Paxson fi...
Rajon Rondo will be re-uniting with DeMarcus Cousins for at least one season

It had been reported that his injury and recovery could hold the All-Star out until Decemb...

Adam Silver has been one of the most progressive commissioners, regardless of sport