Report: George Karl being sued by his agent in a payment dispute
Former Nuggets coach George Karl is reportedly being sued for not paying his percentage on the final year of his contract owed by the Nuggets to his agent.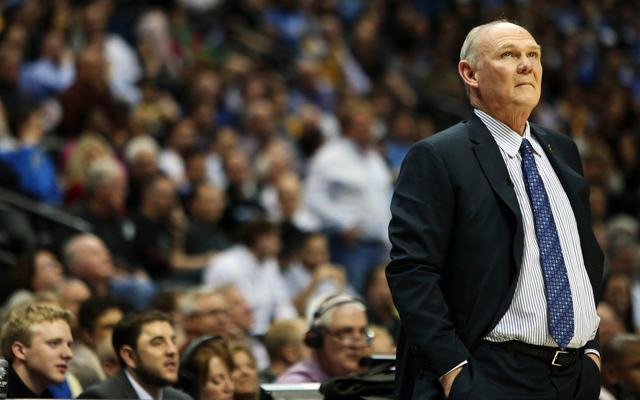 Bizjournals.com reports that former Nuggets coach George Karl is being sued by his agent for not paying him. 
Former National Basketball Association coach George Karl is being sued by his long-time agent, Columbus attorney Bret Adams, in a payment dispute.

Adams filed suit in U.S. District Court in Columbus on Wednesday, claiming Karl has refused to pay him since January, allegedly breaching a contract between the two. The suit says the contract calls for Adams to receive $10,000 a month from Karl. He is asking for compensatory damages in excess of $75,000, attorney fees and other costs.
via George Karl sued by long-time agent Bret Adams in contract dispute with former NBA coach - Columbus - Business First.
Adams alleges that despite Karl being fired by the Nuggets last spring, he's still being paid for the rest of his contract (through this year). Karl was fired after GM Masai Ujiri left to take the GM job in Toronto, when Karl wanted more long-term security beyond the final year of his contract. Karl won the NBA's Coach of the Year in May after his Nuggets were eliminated in the first round of the playoffs by the Golden State Warriors. 
Karl was not hired by another team this offseason.
Show Comments
Hide Comments
Barnes couldn't return to Golden State even if he wanted to after K.D.'s decision

This was ambitious to say the least

Didn't take him long to get comfortable with the rims there
Paul Pierce is signed for two more seasons but was contemplating hanging it all up

The former No. 1 draft pick joins one of the better teams in the world's second best leagu...

Zach Harper and James Herbert discuss the Blazers' offseason, the retirement of Amar'e Stoudemire,...