Report: Heat targeting Lowry, Ariza, Marion, Perkins, Marvin Williams
What do Kyle Lowry and Kendrick Perkins have in common? Not much, but Miami is reportedly interested in both of them.
• 1 min read
More Offseason Analysis: Coaching changes, news | Free Agency | Draft
The Miami Heat's targets this offseason include point guard Kyle Lowry -- "their dream," reportedly -- and wings Shawn Marion, Marvin Williams and Trevor Ariza, according to ESPN's Chris Broussard. They're also apparently looking at a big man, and the name will probably surprise you:
I'm also told that Pat Riley intends to make a run at Oklahoma City center Kendrick Perkins, who has one year left on his contract.
Pat Riley intends to ... whaaa? Don't the Heat need to get younger and more athletic? I get that their best post defender is the undersized Udonis Haslem, but sheesh. Kendrick Perkins. On the Heat. OK.
Back to the rest of the list. Lowry would be an incredible acquisition for Miami. He was arguably the best guard in the Eastern Conference this past season, and he would take a ton of playmaking pressure off of LeBron James and Dwyane Wade. Lowry would have to give the Heat a massive discount, though, so that seems like a pie-in-the-sky idea.
As for the wings, Marion coming back to Miami would be kind of fun, but he's 36 years old. His rebounding numbers have dropped. How many more years of impactful defense does he have left? This would be an incredibly Heat thing to do, though. Ariza would be a great fit because he can hit threes, defend and doesn't need the ball, but other teams could outbid Miami for him. Williams can play the same role but not as effectively.
Riley has said the Heat would "retool" in the off-season, and surely James, Wade and Chris Bosh want a better supporting cast after being exposed by the deeper San Antonio Spurs in the NBA Finals. It will be a tricky task, though, and it will likely come down to who is willing to take a pay cut in order to win.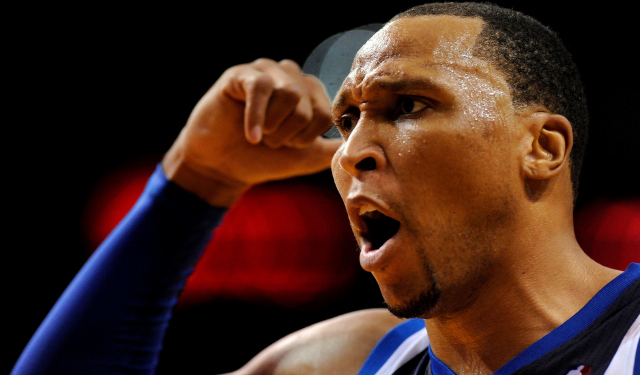 Show Comments
Hide Comments
Cleveland can complete the sweep on Sunday

The Warriors continue to roll without Durant

How to watch Cleveland and Indiana in their first-round series
The playoffs are starting to heat up

The Bulls' point guard was still trying to make an impact, even from the bench

Kerr's health situation is worse than previously thought