Report: Knicks interested in free agent Spur Patty Mills
Diminutive point guard Patty Mills could garner the mid-level exception from New York.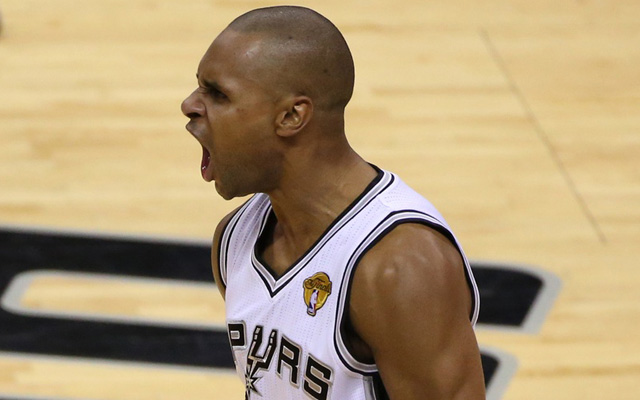 More Offseason Analysis: Coaching changes, news | Free Agency | Draft
The New York Post reports that the Knicks are interested in Spurs free agent point guard Patty Mills. 
The Knicks will look to use their mini mid-level exception to obtain a free-agent starting point guard and one may have emerged out of the Finals massacre of Miami in Spurs backup Patty Mills. According to a source, Mills, unique because of his indigenous Australian heritage, would be intrigued by the idea of playing in New York and increasing his role from Tony Parker's backup to a more marquee role. "New York is definitely a city Mills would want to play in,'' the source said. "He has that personality.''
via Spurs point guard Patty Mills on Knicks' radar | New York Post.
Mills averaged 10.2 points, 2.1 rebounds and 1.8 assists this season, shooting 46 percent from the field and 43 percent from three. He shot 57 percent from three in the Finals. 
The Knicks don't have much wiggle room in free agency, if Carmelo Anthony re-signs with the team after opting out. They need point guard help. But Mills is just 6 feet, and while he played extremely well for the Spurs in their championship run, he had few responsibilities. He basically had to defend and shoot. That's it. 
Is that going to be worth the mid-level? Maybe. Mills is fearless and a good teammate. But the Knicks need to be careful with what they do and not get ahead of themselves. 
Show Comments
Hide Comments
The Bulls great doesn't think Jordan/LeBron comparisons are fair because their roles are so...

The lawsuit stems from McGee's time in Dallas

Hammond had served as Bucks GM since 2008
Brown has played crucial minutes for Boston guarding LeBron James in the Eastern Conference...

The Cavs have had a much tougher time in the two games the Celtics have been without Isaiah...

Jackson left Duke after one season and signed with an agent, forfeiting his option to return...