Report: Kwame Brown, Darius Morris waived by the 76ers
The Philadelphia 76ers have reportedly waived Kwame Brown and Darius Morris from their 15-man roster.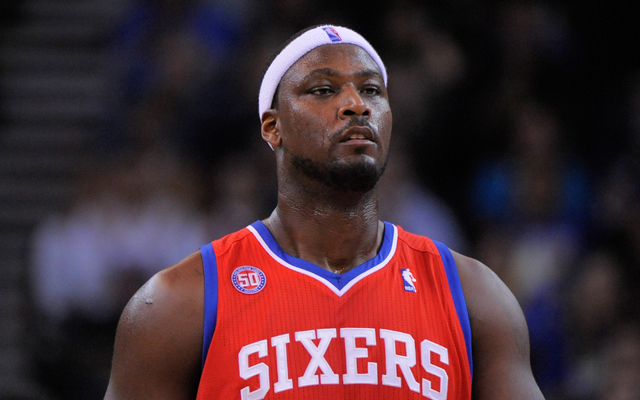 The Philadelphia 76ers are reportedly cutting their roster from 15 players down to 13. The team that was supposed to be tanking more than any other team in the NBA this season has waived both Kwame Brown and Darius Morris from their roster, according to Adrian Wojnarowski of Yahoo Sports.
Philadelphia has waived Kwame Brown and Darius Morris, league source tells Yahoo Sports.

— Adrian Wojnarowski (@WojYahooNBA) November 20, 2013
While it's not a total shock that the Sixers would waive two players that haven't contributed much to the team's surprising 5-7 start this season, the fact that it's a former number one pick in the draft in Kwame Brown makes it a little more noteworthy in general. Brown exercised his player option this summer to guarantee him nearly $3 million this season. However, he hasn't played a single minute for the Sixers this season. 
Morris has played in all 12 games this season, logging 16.1 minutes per game. He signed a four-year deal with the Sixers this offseason, according to ShamSports, but there wasn't a guarantee date for any of his seasons. The Sixers were free to waive him at any time and it only guaranteed him $200,000 of his reported $4.2 million salary. 
The Sixers could use the roster space to acquire players in a trade or possibly call up players from the NBDL. 
Unfortunately, Antoine Walker was not involved

The newly minted league MVP said he wanted to enjoy his big moment

Westbrook became the second player ever to average a triple double for an entire season.
Jeff Van Gundy is stepping back into coaching

When it comes to naming MVPs, particularly in basketball, we can't seem to figure out what...

Russell Westbrook finally receives validation