Report: Lamar Odom not missing, dealing with 'drug problem'
A report claimed Lamar Odom was missing, however his agent shot that down saying Odom's whereabouts are known.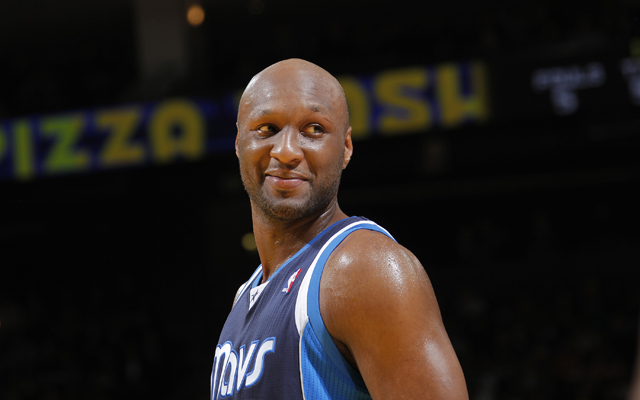 Lamar Odom's current whereabouts are known and he is not missing, his agent Jeff Schwartz told ESPN.com. 
A report from TMZ on Sunday claimed the former Laker star was missing for 72 hours after a dispute with wife Khloe Kardashian. According to the ESPN.com report, Odom has been in a hotel with friends undergoing an intervention for an unspecified drug issue. 
However, Schwartz says Odom's location is known and he is safe.
"Lamar is not missing," Schwartz told ESPN.com. "His wife knows exactly where he is."
TMZ's report from Sunday said Odom's family is concerned about crack cocaine use, an issue Odom reportedly has been battling for the last two years. 
Odom is currently a free agent and has garnered interest from both the Lakers and Clippers, and reportedly is intent on continuing his NBA career. 
"Playing in the NBA is still very much a part of Lamar's plans," Schwartz said. 
Odom, 33, averaged 4.0 points and 5.9 rebounds in 82 games for the Clippers last season. 
Show Comments
Hide Comments
Our Latest Stories
In a roundabout way, Kerr says Lillard could win the 2016-17 MVP

Finally, the regular season is about to begin

Toronto's big man will miss an extended amount of time
Irving will continue his own personal tradition of giving his awards to his dad

The ex-Bull forgot a lot of the words to the iconic song during Game 6 of the NLCS at Wrig...

Will Cousins get traded? How many games will Wade play? Will Tristan and Khloe remain a th...