Report: Lamar Odom not missing, dealing with 'drug problem'
A report claimed Lamar Odom was missing, however his agent shot that down saying Odom's whereabouts are known.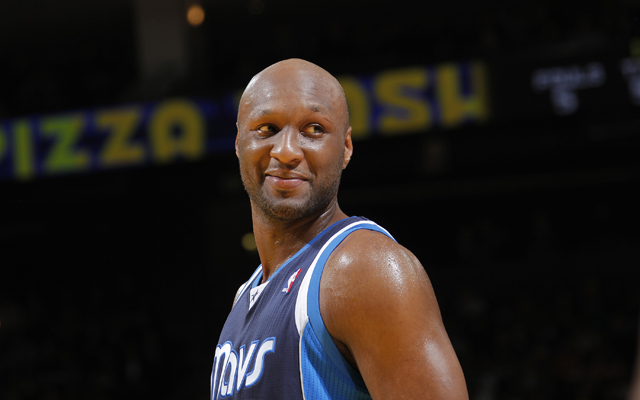 Lamar Odom's current whereabouts are known and he is not missing, his agent Jeff Schwartz told ESPN.com. 
A report from TMZ on Sunday claimed the former Laker star was missing for 72 hours after a dispute with wife Khloe Kardashian. According to the ESPN.com report, Odom has been in a hotel with friends undergoing an intervention for an unspecified drug issue. 
However, Schwartz says Odom's location is known and he is safe.
"Lamar is not missing," Schwartz told ESPN.com. "His wife knows exactly where he is."
TMZ's report from Sunday said Odom's family is concerned about crack cocaine use, an issue Odom reportedly has been battling for the last two years. 
Odom is currently a free agent and has garnered interest from both the Lakers and Clippers, and reportedly is intent on continuing his NBA career. 
"Playing in the NBA is still very much a part of Lamar's plans," Schwartz said. 
Odom, 33, averaged 4.0 points and 5.9 rebounds in 82 games for the Clippers last season. 
On Wednesday morning, the Rockets swung a deal for All-Star point guard Chris Paul

Paul vaults the Rockets up to a nearly even tier with the Celtics, but everyone is still chasing...

David Stern hasn't had an opportunity to veto this one yet but some fans have questions about...
Paul George could also end up dictating a lot of summer plans

A look at who your favorite team can possibly acquire this summer in free agency

Eleven rings made him great on the sidelines, but his Knicks run results in the NBA's biggest...