Report: Magic, Hedo Turkoglu progressing on talks of a buyout
The Orlando Magic and Hedo Turkoglu are reportedly progressing on talks of a buyout on the final year of his contract with the veteran forward.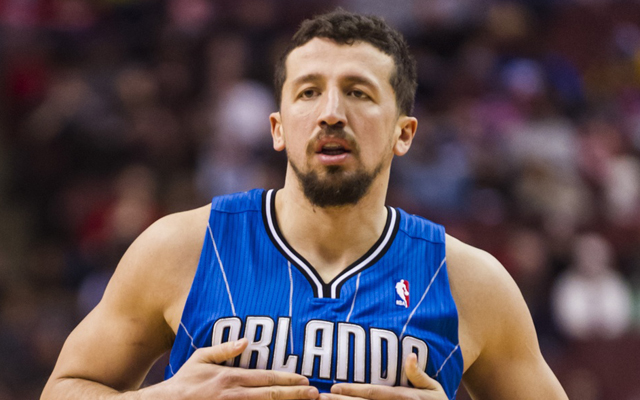 It looks as if Hedo Turkoglu and the Orlando Magic are heading for a split. Adrian Wojnarowski of Yahoo Sports is reporting that the two sides are progressing on a buyout of the final season left on his deal.
Turkoglu's versatile play helped the Magic make the 2009 NBA Finals, but they traded him away after the season. In December of 2010, Orlando re-signed him -- in a way to remind Dwight Howard of all the fun times they used to have together. While there was a brief stint of positive play, the reality was that Howard was still looking at getting away from the Magic and Turkoglu was far less effective than he had been previously.
Howard is long gone, and it appears that Turkoglu, who has just one non-fully guaranteed season left on his contract, may be gone soon, too.
The Orlando Magic and Hedo Turkoglu are progressing on contract buyout talks, league sources tell Y! Sports.

— Adrian Wojnarowski (@WojYahooNBA) July 9, 2013
Turkoglu is owed $12 million for the 2013-14 season, but only $6 million of that is guaranteed. It will be interesting to see how much of a discount Turkoglu may be willing to give them around that $6 million in order to give himself a chance to join another team as a potential contributor. Considering the Magic probably don't want to pay him the full $12 million (even if they don't get a discounted buyout rate), it would be shocking to see Turkoglu take less than the guaranteed $6 million.
He originally signed that deal for five years, $52.8 million to join the Toronto Raptors in the 2009-10 season. He was a part of a four-team deal that brought Vince Carter to the Orlando Magic to help Dwight Howard. After just a year in Toronto in which he played very poorly by his standards, he was shipped to the Phoenix Suns for Leandro Barbosa and Dwayne Jones. Five months later, he was traded back to the Magic in a deal involving Carter going to the Suns.
Show Comments
Hide Comments
Boston completely shut down Chicago on Friday, setting up an exciting matchup with Washing...

The Celtics and Wizards are moving on

The Spurs and Raptors are the latest to move on from the opening round
This was a career playoff high for the point guard

It seems like they have a type

The guard has a broken thumb and the injury is costly for the Bulls