Report: Magic not expected to be aggressive in free agency
Rebuilding team likely to be conservative in spending based on long-term growth goals.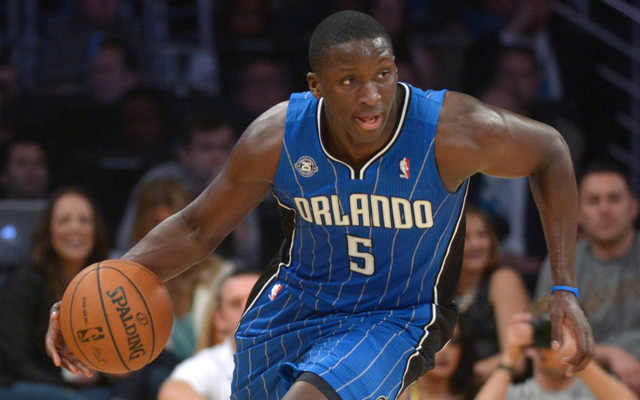 More Offseason Analysis: Coaching changes, news | Free Agency | Draft
The Orlando Sentinel reports that the Magic won't be overly aggressive in free agency, due to where they are at in their rebuilding process and the available caliber of players. 
The Orlando Magic could have as much as $22.7 million in available salary cap space to use this summer in free agency.

But you shouldn't expect the Magic to make a major free-agent splash.

After wading into the "kiddie pool" last summer, the team will be more aggressive this July. But it almost certainly won't go after a maximum-salary free agent. Put it this way: If the worst available free agent this summer would rate as a "1" and LeBron James would rate as a "10," then the Magic likely will go after a 5 or a 6.

The summer of 2014 just isn't an optimal time for a rebuilding team to go on a spending spree.
via Magic could have as much as $22.7 million in cap space - Orlando Sentinel.
This is a good sign for the franchise, honestly. Teams can get themselves in major trouble by trying to skip steps in the rebuilding process through free agency. The Cavaliers didn't want to be patient with their process and it came back to bite them pretty significantly. 
The Magic tried to bring in a veteran last season in Jason Maxiell and Maxiell wound up barely playing. They're better off focusing on their young talent and improving with continuity and development. 
Show Comments
Hide Comments
James has said he doesn't feel he has anything left to prove

How they match up with what each team does well, and poorly, headed into the big battle for...

LaVar Ball will be happy with this futuristic mix of his son in Lakers gear
LeBron had some high praise for his coach

The King had some high praise for Warriors' "new" addition

LeBron and the Cavs are looking for their second straight title