Report: NBA to countersue Sterling if lawsuit efforts continue
The NBA reportedly will pursue a countersuit to Donald Sterling if he keeps up with his $1 billion lawsuit against the league.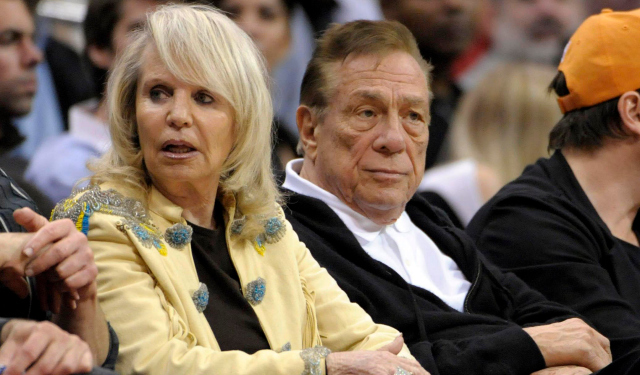 More: Berger: Shell game | Sterling banned for life | Latest updates | NBA news
As Donald Sterling attempts to continue his lawsuit against the NBA instead of accepting the sale of the Clippers by his wife Shelly Sterling after Sterling was found incompetent by neurologists, SI.com reports that should Sterling continue with his efforts to sue the league, the NBA will move to countersue as part of its legal strategy. 
The league will answer Sterling's complaint by August 11, and sources tell SI.com there is a good chance the league will countersue Sterling. The NBA could raise a tortious interference with contractual relations claim, and contend that Sterling has interfered in the business relations of the NBA and one of its franchises by interfering with the sale of the team.
via NBA unfazed by Donald Sterling's lawsuit, could countersue - NBA - Michael McCann - SI.com.
Thursday the AP reported that Sterling has hired four private investigators to "dig up dirt" on David Stern, Adam Silver, and the other NBA owners as part of his lawsuit efforts. The plan, basically, being to risk sufficient enough embarrassment for the league through discovery to force the league to relent or settle. 
So now it's a showdown, as both sides wait to see if any of Sterling's efforts will hold up in court even prima facie. But if Sterling continues to go down this road, the NBA is not going to maintain its defensive stance. It's going to go on offense. 
Show Comments
Hide Comments
Our Latest Stories
In another shootout, the Washington got the best of LeBron James and co.

It doesn't, however, sound like he's looking for an official role

This isn't what you'd call peaking at the right time as Utah have lost four of its last fi...
Golden State is hoping to get Durant back before the end of the regular season

Shaquille O'Neal wishes his resume was a little bit stronger

The Philadelphia big man said it went 'better than expected'