Report: Pacers' Stephenson set for big free agency payday
Report indicates Indiana guard could make up to $9 million per year in free agency this summer.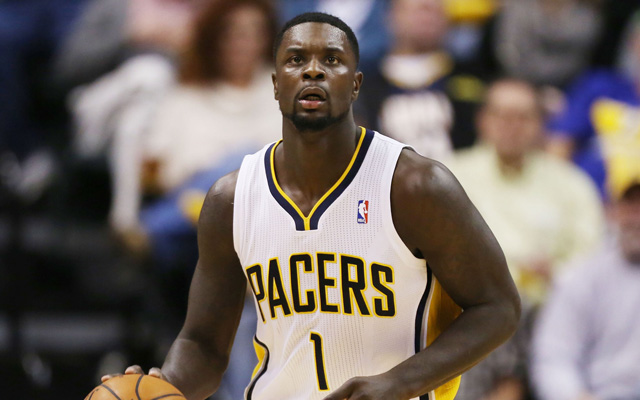 Pacers guard Lance Stephenson has been terrific this season, coming up with three triple-doubles and averaging 13.8 points, 6.8 rebounds and 5.2 assists. He's an unrestricted free agent this summer and the question will be whether the Pacers can afford to retain him.
What will his market value be? SI.com reports:
Rival execs predicting Lance Stephenson will be worth between $7 and $9 million per season in a multiyear deal this summer

— Chris Mannix (@ChrisMannixSI) December 29, 2013
That's a lot of cash for a guy who always seems to be playing just a bit out of control, but when you look at his development, physical tools, a lack of injury history, and what his skill set is, it's not surprising. Stephenson has been a difference-maker for a team that went to the Eastern Conference Finals. 
The Pacers are on the books for $65 million next year after Danny Ganger's contract expires if they retain all options on players. so they'd be bumping right up into the luxury tax if Stephenson got that kind of a deal. Will Pacers' ownership be willing to dip in to keep what is clearly a title contender together?
Expect that question to get louder as the season goes on and Stephenson continues guiding the Pacers to what could be a Finals appearance. 
Show Comments
Hide Comments
The commissioner's infamous veto of the Paul trade could have been different

Warriors are intent on keeping a mind like Jerry West around

LaVar has always been proud of his son, which Magic says isn't a problem as long as it doesn't...
Curry was cookin' on the pan and stole the show when she took over the mic

Shaq says LeBron isn't comparable to any one legend, rather a mixture of several greats

Kevin Love says the Cavaliers are on the same level as the Warriors: 'We match up well'