Report: PG C.J. Watson, Pacers agree on two-year deal
The Indiana Pacers and backup point guard C.J. Watson have verbally agreed on a two-year contract, according to a report.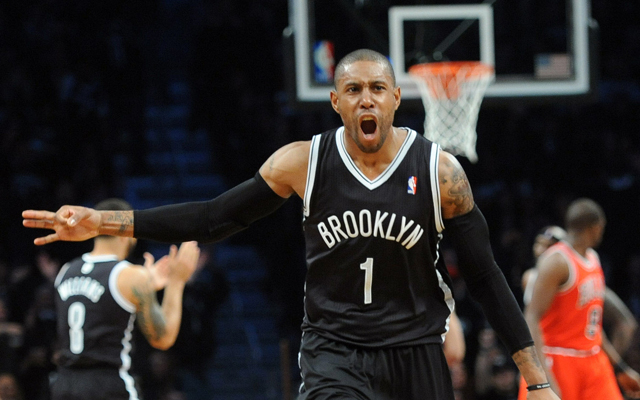 There are plenty of teams swinging for the fences in free agency with the hopes of signing Dwight Howard, Andre Iguodala or Josh Smith. There's quite a bit of talent available for the right price. But there are other teams like the Indiana Pacers, who feel great about their core and just need to add some complementary pieces to round out their rotation. Some of those signings for contending teams can be just as important as bringing in a big-time talent.
It looks like the Pacers might be upgrading their bench with the signing of a new backup point guard. Alex Kennedy of HoopsWorld and David Aldridge of NBA.com are both reporting that the Pacers have agreed to a two-year deal in principle with C.J. Watson to be the backup to George Hill. It will technically be the fourth backup point guard for the Pacers in three seasons.
Source confirms @AlexKennedyNBA report that guard C.J. Watson has agreed in principle to two-year deal with Pacers. Excellent for both.

— David Aldridge (@daldridgetnt) July 1, 2013
This is a huge get for the Pacers. The Pacers had Darren Collison starting during the majority of the 2011-12 season before moving him out of the starting lineup (even after he returned from injury) in favor of Hill. Hill was signed last summer for five years and $40 million to be the starting point guard moving forward. Then the Pacers traded Collison for Ian Mahinmi and moved to D.J. Augustin as the backup point guard. 
However, Augustin continued to struggle, like he has throughout his NBA career, scoring and running the team. He shot a career-worst 35.0 percent from the floor and made just 35.3 percent of his 3-pointers. He had the lowest turnover rate of his career, but he also had the lowest assist rate of his career. 
Watson, on the other hand, continued to rise up the ranks of backup point guards. After having two solid seasons with the Chicago Bulls in 2010-11 and '11-12, the six-year veteran signed with the Brooklyn Nets to be the backup point guard to Deron Williams. He didn't shoot the ball well overall (just 41.8 percent from the field) but he was a legitimate 3-point threat out there by making 41.1 percent of his 3-s.
The Pacers are going from a guy who can't make a shot to a guy who can really fill it up in a reserve role. It should really help a Pacers bench that struggled to score and make an impact on the game when the starters needed some rest.
Show Comments
Hide Comments
The two best point guards in the East go at it in a series sure to be filled with drama.

Breaking down key matchups as the second season reaches the conference semifinal series

The second round of the 2017 NBA Playoffs tips off Sunday at 1 p.m. ET, with Game 1 of Cel...
The Spurs have homecourt advantage, and will host Game 1 Monday night at 9:30 p.m. ET

All-Star guard flew to Washington after Game 6 vs. Bulls to attend his sister's funeral Sa...

Some love for the Rockets over the Spurs, and at least one expert says the Cavs are going...