Report: Phoenix Suns could be in the hunt for Pau Gasol trade
The Phoenix Suns have reportedly entered the Pau Gasol trade sweepstakes.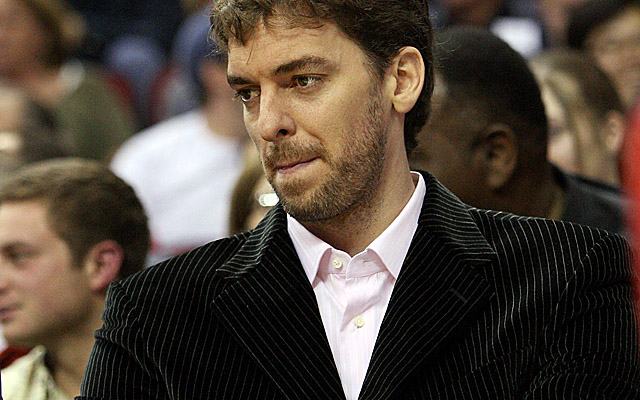 Before the season started, the Phoenix Suns were expected to be in the hunt for draft lottery ping pong balls. They were resetting their franchise with a new front office, a new coach, and a young team full of rebuilding potential. Instead of looking toward the top of the draft, the Suns are currently looking at the playoffs. They're currently the sixth seed in the Western Conference with a record of 29-18 and possibly looking for a trade to bolster the playoff run.
Marc Stein of ESPN.com is reporting that the Suns could be getting involved with the Los Angeles Lakers in the hopes of acquiring Pau Gasol for the stretch run. The Lakers have been in trade rumors to move Gasol for years and this could be the match to get the move finally made.
The Phoenix Suns have emerged as a potential trade suitor for Los Angeles Lakers center Pau Gasol, according to sources close to the process.

Sources told ESPN.com that the Suns, among the options being weighed as part of their well-chronicled desire to acquire an established player as they make an unexpected playoff push this season, have been exploring the feasibility of trading for the Lakers' four-time All-Star.
Gasol's $19.2 million contract this year is tough to deal but as Stein points out in the report the Suns' trade chip of Emeka Okafor's $14.4 million contract could make this a good possibility. Both players are expiring this summer. Gasol's declining production and huge salary number have made him really hard to trade the past few seasons. 
A trade of Okafor for Gasol straight up works with the salaries but the Lakers would likely need more compensation than just the money they would save for the rest of the season. Could the Suns throw in one of their younger players that doesn't project as a future rotation player? Would the Suns dare give back the 2015 first round pick the Lakers owe them from the Steve Nash trade? Or would it simply be a second-round pick of the future that gets the Lakers enough compensation?
Show Comments
Hide Comments
Our Latest Stories
Heat forward continues comeback efforts but without long-time representative Leon Rose

Longtime GM says team has to win more than 17 games but there are no real standards for im...

Former Bull won't respond to comments he is no longer a 'frontline' player.
The staff at the Q will get some championship bling

The Trail Blazers look to improve on last year's success

Teams are working to maintain honor and respect for the anthem and players' rights of expr...